Phasing Back to Work: Unemployment Benefits and Return-to-the-Workplace Issues
By Amy Kangas Alexander and Aviva Kamm | Related Practice: Employment
Category: Covid-19
As essential companies enter their second month of modified operations and non-essential companies begin to phase back to onsite operations, many employers are reporting that employees are worried about coming back to work, either out of health concerns or because they are worried about losing unemployment benefits when wages may be less than the unemployment benefits they have been receiving. What can an employer do to get the staffing it needs and support employee morale and financial security? Here are some guidelines for issues that may arise.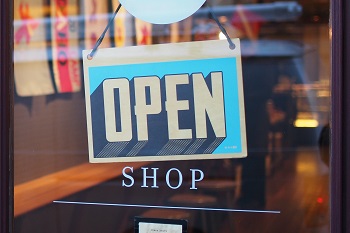 My employee says she does not want to come back to work unless I can guarantee full-time employment. What can I do?
The Department of Labor issued guidance this week which makes absolutely clear that employees working part time are eligible for the $600 CARES Act weekly unemployment booster in addition to regular state unemployment benefits. The $600 supplement is available until the end of July.
Availability of unemployment benefits for under-employed workers gives employers options. Employers who are experiencing a slowdown in work due to COVID-19, or whose employees earn tips and expect much lower tip earnings while onsite dining levels are reduced, may choose to reduce an employee's hours, or bring a furloughed employee back part-time, without jeopardizing employee access to the additional $600 weekly benefit. The unemployment booster is also available to employees participating in the SharedWork program.
Employers should take care, however, not to reduce hours too much or too little. Under the SharedWork program, employees must work at least 50% of normal hours. But under conventional unemployment, a part-time worker will only be eligible for unemployment if their weekly wages are less than 1 1/3 (plus $5) of their weekly unemployment benefit. This will exclude from unemployment benefits most employees working close to full time.
Any wages received by a part-time employee will reduce the amount of their state unemployment benefit, but not the $600 CARES Act supplement. So long as the employee qualifies for some unemployment benefit, they will receive the additional $600.
My employee says that even with all the safety and hygiene measures in place, he does not want to come back to work because he is scared of catching the coronavirus. What can I do?
Some workers are eager to return to work, and feel that reopening can't come soon enough. But employers are also reporting that some employees have told them that they prefer to continue receiving unemployment benefits rather than return to work.
Employees who cannot telework will typically be denied unemployment benefits if they refuse to return to work, unless they have good cause for that refusal. "Good cause" includes any of the following circumstances:
• being at high risk for severe COVID-19 illness (as defined by the CDC),
• living with a person at high risk,
• providing direct care for a high-risk person, or
• being asked to work at a worksite that does not follow published guidelines from the U.S. Department of Labor, State Department of Labor and Industries, or State Department of Health.

(An employee who cannot come to work because they need to supervise children whose school or childcare is closed is likely eligible for paid sick leave or expanded FMLA leave under the Families First Coronavirus Relief Act, but cannot collect unemployment benefits while receiving paid leave under that law.)
Employers who want to encourage employees to return to work can take measures to make it more difficult for employees to continue to collect unemployment benefits:
• Ask an employee who refuses work to explain the reason for their refusal, to see if you can make accommodations to alleviate their fears.
• Communicate safety plans and other precautions widely, and consider adding notes to your safety plan that it complies with published guidelines from the U.S. Department of Labor, State Department of Labor and Industries, and State Department of Health, including any industry-specific guidelines from those agencies.
• Consider putting return-to-work offers in writing. Employees are required to report offers of employment in their weekly benefits claim. The Employment Security Department will follow up with employers for details about the offer.
• Report work refusal issues in their eServices account.

If you need help developing a return to work strategy that protects your employees' access to critical unemployment benefits, or have questions about employees who are hesitant to return to work, please contact a member of Stokes Lawrence's Employment Group.