Washington State Orders Job Protections for 'High-Risk' Employees
By Krista Nelson Slosburg and Aviva Kamm | Related Practice: Employment
Category: Covid-19
On April 13, 2020, Governor Inslee amended his order that declared a state of emergency. Proclamation 20-46 establishes protections for "High-Risk Employees," as that term is defined by the CDC, which includes persons over 65 years of age and persons of any age with certain underlying conditions. Update 6/12: Protections for High-Risk Employees have been extended until at least August 1, 2020.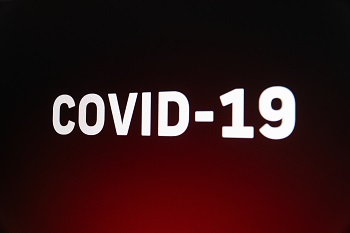 Employers of high-risk employees have the following new obligations:
If a high-risk employee asks, an employer must "utilize all available options for alternative work assignments" to prevent exposure, including but not limited to telework, alternative or remote work locations, reassignment, and social distancing measures."
What this means for you: Employers should engage in an interactive dialogue with any worker who self-identifies as high-risk to determine if they meet the CDC definition, and if they do, to explore options that will allow the employee to continue working while minimizing risk of exposure. Employers may have to place non-high-risk employees in positions or duties that place them at greater risk of exposure to coronavirus in order to accommodate alternative assignments for the high-risk employees.
If an alternative work arrangement is not feasible, an employer must allow the employee to use any available accrued leave or unemployment insurance benefits in any sequence, at the employee's discretion.
What this means for you: An employer may not force the employee to use all their accrued vacation, sick leave, or PTO before applying for unemployment benefits and may not deny the employee their accrued sick leave, vacation, or PTO until they have exhausted available unemployment benefits. An employee should be notified of all available leave options, as well as the availability of unemployment benefits, and be allowed to choose what benefits to use, in what order. Available leave could include Emergency Paid Sick Leave under the Families First Act if a high-risk employee has been ordered by a health care provider to self-quarantine due to COVID-19.
In the event an employee uses up all paid time off while they are not able to work, employers "are prohibited from failing to fully maintain all employer-related health insurance benefits until the employee is deemed eligible to return to work."
What this means for you: It is unclear whether this aspect of the Proclamation requires employers to pay the full amount of a medical premium if the employee ordinarily contributes toward the premium and is not doing so. We posed this question to the Governor's office. Update (4/23/2020): The Governor's office states that in situations where an employee typically contributes a portion of their premiums but is not able to make that contribution while they are not working for reasons arising under this proclamation, and employer is obligated to pay the full premium in order to maintain the employee's medical coverage, the employer may ask the employee to repay their portion of premiums when the employee returns to work.
Employers may not take adverse action against an employee for exercising their rights under the Proclamation that would result in loss of the employee's current position by a permanent replacement.
What this means for you: The Proclamation allows employers to hire temporary replacement employees, provided that those hires do not negatively impact the permanent employee's right to return to work. When the permanent employee returns to work, they may not suffer any negative ramifications to their employment status. For example, the individual's seniority cannot be diminished because of a temporary leave or layoff because they were unable to work due to concerns about exposure. However, employers may require a high-risk employee to give up to five days' advance notice of their decision to return to work.
The Proclamation also recognizes that an employer may have a separate reason for taking employment action against an employee, such as a reduction in force because no work reasonably exists. In these cases, the employer may take the adverse action, but may not take any action that would adversely impact an employee's eligibility for unemployment benefits. Thus, an employer must not oppose an employee's application for unemployment benefits on grounds that the employee did not report for work, if the reason for not reporting was their high-risk status.
If you have questions about how this Proclamation impacts your business, contact a member of our Employment Group.