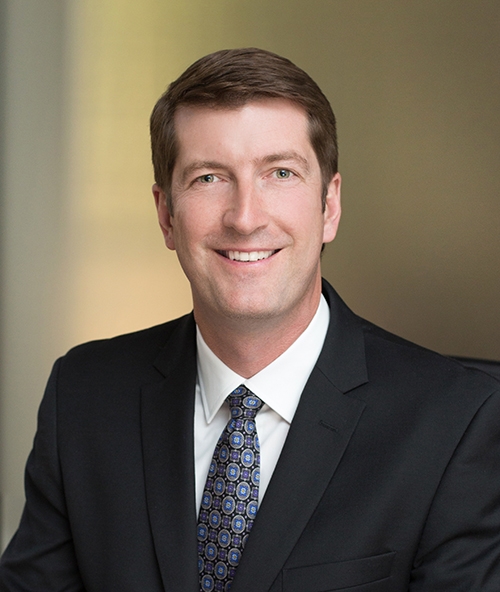 Sean A. Russel
Shareholder | Yakima
---
Overview
Sean is a commercial litigator and advisor who represents privately held companies and their owners in commercial, business and employment disputes.
Sean provides diverse representation and services to general contractors, public utilities, hospitals, homeowners, and agribusinesses such as crop producers, product processors, contractors, licensors, and product distributors. He regularly works in partnership with owners of family operated farms, ranches, agribusiness corporations and cooperatives, and other related companies.
Sean has long been active in the Yakima Valley community and is on the board of directors of the Fresh Hop Group, a non-profit organization that raises money through an annual fresh hop beer festival to return to the Yakima Valley's arts organizations through a grant process. He also serves as a co-chair of the firm's Litigation Practice Group.
Education & Admissions
Admissions
Washington, 2004
U.S. District Courts for the Western and Eastern Districts of Washington (2010)
Education
Seattle University School of Law, J.D. (2003)
University of Oregon, B.S., Psychology (1995)
Recognition & Honors
Recognition & Honors
The Best Lawyers in America, Closely Held Companies and Family Businesses Law (2024)
Rising Star, Washington Super Lawyers (2012 - 2014)
Representative Work
Representative Work
Agribusiness
Representation of cherry growers seeking to recover damages under Washington's Commission Merchant Act for handling and storage issues.
Representation of apple growers and warehouses in several cases related to a failed sewage main, which leaked sewage into an irrigation canal with water that was subsequently applied to apple crops.
Representation of an apple grower in a claim against a fruit cooperative association for damages resulting from poor handling and sales of the grower's apples.
Representation one of the largest carrot processors in a matter involving the development of a municipal water treatment facility.
Representation of a company that has the marketing and licensing rights to a proprietary apple variety in a claim against a grower who has allegedly violated a trademark by producing the apple variety without a license agreement.
Representation of homeowner who suffered property damage related to spray drift from the neighboring farm.
Representation of a tree nursery who is defending against a claim by an apple grower for allegedly selling defective trees.
Representation of a fruit packing warehouse in a claim against a contractor who defectively constructed a concrete slab/apron.
Employment
Physician representation in employment dispute with hospital.
Employer representation against employee claims for wrongful termination and failure to accommodate.
Construction
Obtained favorable arbitration award defending general contractor against subcontractor's non-payment claim.
Obtained favorable result litigating lien foreclosure claim on behalf of general contractor against property owner and tenant.
Obtained favorable arbitration award for homeowner based on claims against general contractor for defective construction.
Representation of business owner in a dispute over a development project with his partner.
Representation of homeowners association in bridge collapse incident.
Representation of aeronautics company in construction defect litigation involving airplane manufacturing equipment.
Representation of public power supply company in a matter involving condemnation of property for access and utility operation.
Representation of public hospital in construction dispute involving delay claims
Trust and Estate Administration
Representation of estate beneficiary in successfully removal petition against personal representative.
Representation of personal representative in successful defense against attempted removal petition.
Successful negotiation of favorable settlement for a beneficiary in highly contested will contest.
Publications & Presentations
Publications & Presentations
"Agriculture and Water Rights Issues in TEDRA Litigation," panelist, WSBA 17th Annual Trust and Estate Litigation Seminar (April 2020)
"Case Law Updates," presenter, WSBA Trust and Estate Litigation CLE (May 2019)
"Who Is the Fiduciary?" presenter, Estate Planning: A How-To Guide, National Business Institute (December 2017)
"TEDRA in Washington — Multi-County Review of Procedures," presenter, A Statewide Perspective on Trust and Estate Litigation: The Bench and the Experts Weigh In, WSBA Real Property, Probate and Trust Section (April 2017)
"Trust and Estate Disputes – TEDRA," presenter, Fall Probate and Trust Seminar: Updates, Planning, and Disputes, WSBA Real Property, Probate and Trust Section (December 2016)
"Where to Begin? - An Overview of Trusts," presenter, Trusts 101, National Business Institute CLE (August 2015)
"The Duties of a Fiduciary in Washington State - Pitfalls and Practice Pointers," presenter, Guidance From the Bench: The 12th Annual Trust & Estate Litigation Seminar (April 2015)
"Determining if Spouse's Elective Share Is a Reasonable Option," presenter, The Probate Process From Start to Finish, National Business Institute CLE (July 2014)
"Litigating the Case in Probate Court," presenter, The Probate Process From Start to Finish, National Business Institute CLE (July 2014)
"Wage and Hour Issues in Agriculture" and "Farm Labor Contractor Law Issues," co-presenter with Brendan Monahan and Sarah Wixson, Washington Grower's League Annual Meeting (January 2014)
"An Introduction to Fiduciary Duties," co-presenter with Jenna Ichikawa, presented by Yakima County Bar Association (April 2013)
"Washington's Stop Notice: An Effective Hammer in the Contractor's Tool Chest When Progress Payments are Delinquent," author, Associated General Contractors Cornerstone magazine (2008)
"Good Documentation Practice and Maintaining Customer Relations," panelist, Associated General Contractors of Washington, Bellingham (2008)
"Requirements for Filing Lien and Bond Claims in Washington," panelist, Associated Builders and Contractors of Western Washington, Bellevue (2008)
"Lien and Bond Issues," panelist, Associated Builders and Contractors of Western Washington, Everett (2008)
Professional & Community Activities
Professional & Community Activities
Board Member, The Seasons Performance Hall
Board Member, Fresh Hop Group