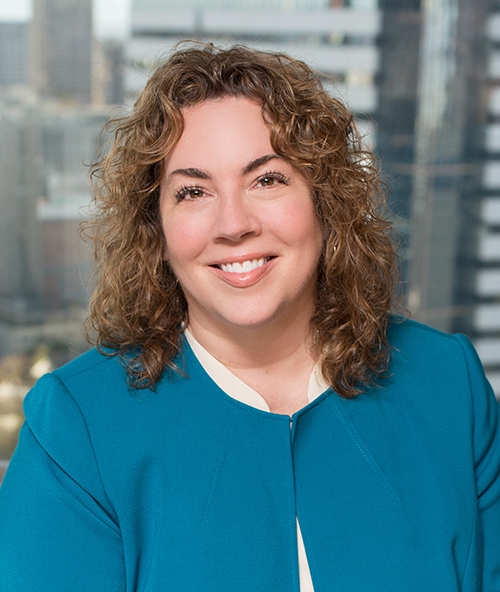 Leslie Vander Griend
Shareholder | Seattle
---
Overview
Leslie practices exclusively in the area of intellectual property.
She advises a wide range of businesses on trademarks, copyrights, software protection, domain name recovery, data and search engine issues, licensing, unfair competition, trade secrets, confidentiality agreements, and intellectual property interests in bankruptcy and in estate planning. Leslie and the intellectual property team at Stokes Lawrence also handle intellectual property litigation in the federal courts and contested matters before the Trademark Trial & Appeal Board.
Education & Admissions
Admissions
Georgia
Washington
U.S. Court of Appeals for the Ninth Circuit, 11th Circuit and Federal Circuit
U.S. Supreme Court
U.S. District Court for the Western District of Washington
U.S. District Court for the Northern District of Georgia
Education
Emory University School of Law, J.D., with distinction
Emory University's Candler School of Theology, M.T.S., cum laude
Calvin College, B.A. Music Theory and Composition
Recognition & Honors
Recognition & Honors
Named a Leading Trademark Professional by World Trademark Review 1000 (2015 - 2021)
Best Lawyers in America in Copyright Law; Trademark Law (2009 - 2021)
Washington Super Lawyers (2006 - 2007, 2012 - 2018)
Top-Rated Lawyer, West Coast, National Law Journal (2017)
Women Leaders in the Law, ALM (2015)
Notable Practitioner in Intellectual Property, Chambers USA (2010 - 2012)
Top Lawyers, Seattle magazine (2001)
Best Washington State Bar CLE Presentations (2000)
AV® rated by Martindale-Hubbell Peer Review
Representative Work
Representative Work
Protecting and enforcing trademarks by registration and litigation, managing trademark portfolios worldwide, including international (Madrid) extensions, design marks, sound marks, packaging configuration marks and certification marks; Uniform Domain-Name Dispute Resolution Proceedings (UDRPs).
Copyright infringement litigation for business clients and nonprofits, including copyrights in software, books, works of art, architecture and photography.
Transactions: intellectual property acquisitions; licensing and transfer; publishing and distribution agreements.
Disputes before the Trademark Trial and Appeal Board (TTAB).
Expert witness re music theory and composition in copyright infringement litigation. Bunn v. [Famous Recording Artist], et al., (N.D.Ga./11th Cir.).
Mediation services, intellectual property disputes exclusively.
Representative Intellectual Property Litigation
Belen Jesuit Preparatory School v. Sportswear, Inc. (S.D. Miami 2016)
Savannah College of Art and Design, Inc. v. Sportswear, Inc. (N.D. Ga. 2016)
Attachmate Corp. v. Health Net, Inc. (W.D. Wash 2010)
De La Salle High School of Concord v. Sportswear, Inc. (Superior Court CA 2014)
Pearl Jam, LLC v J.S.E. Janssen aka Stijn Enzo Holding BV (NAF)
Sur La Table, Inc. v. Colby (TTAB)
Klise Manufacturing Company v. Braided Accents, L.L.C. (TTAB 2007)
Dexter & Chaney, Inc. v. Microsoft, Inc. (W.D. Wash.)
Pearl Jam v. Vertical Axis, Inc. c/o Domain Administrator (NAF)
Flow Control Inc. v. A&H Enterprises, Inc. (W.D. Wash)
Britches of Georgetowne, Inc. v. Kinder Britches, Inc. (Fed.Cir. Ct. App.)
Warren Publishing Inc., v. Microdos Data Corp., et al. (11th Cir.; Petition for Cert. to U.S. Sup.Ct.) (Copyright)
Publications & Presentations
Publications & Presentations
"Canadian Update on Trademark Law for U.S. Practitioners," co-presenter, INTA Roundtable (September 2018)
"Merchandising and The Controversial 'Secondary Source' Rule," host, Table Top meeting at the International Trademark Association Annual Meeting (May 2018)
"Intellectual Property Basics: Trademark Law," presenter, WSBA CLE, Intellectual Property Basics: A Fundamental Foundation (September 2017)
"Trademark & Copyright Fundamentals," presenter, Intellectual Property Washington Summit (September 2017)
TTAB Tips (Various 2015 - 2016), author, including, "A Party's Registration As Evidence," "Motion for Default Judgment for Failure to Answer" and "Motion to Divide Application or Registration"
"Data Extraction: Beyond the Sweat of the Brow," white paper, co-author with Dr. Gerald Van Belle, University of Washington, Significance magazine (April 2014)
"Who Owns The Pastor's Sermons, Blogs & Books?" author, blog post on Wagenmaker and Oberly - Nonprofit Update (March 2014)
Roundtable on World Portfolio Management, presented by the International Trademark Association, co-host with Theresa Wang
"Strategic Moves for Executive Transitions," speaker, Stokes Law Briefs
"Trademark and Domain Name Basics for Small Businesses," Association of Women in Computing, Seattle Chapter
"Planning Considerations for Clients Who Own and Co-Own Valuable Copyrights" co-author with RoseMary Reed, 36 Real Property Probate & Trust, WSBA (Summer 2009)
"How the USPTO Treats Fraud in Trademark Applications," INTA U.S. Roundtable, Seattle WA
"Damages & Remedies for Copyright Infringement," co-author with Shelley Hall, LSI Copyright Management & Litigation Conference
"Recent Supreme Court Developments in Trademark Law," leader, INTA Table Topics
"Intellectual Property Assets in Bankruptcy: Perfecting Security Interests and Drafting Technology Licenses," presenter, CLE, Washington State Patent Law Association
"Intellectual Property Considerations in Emerging Growth Company Practice," presenter, CLE Washington State Bar Business Law Section, Midyear Meeting
INTA U.S. Roundtables: "Product Configurations and Packaging," "Domain Name Proceedings," and "U.S. Trademark Registration Practice" (Seattle, WA)
Professional & Community Activities
Professional & Community Activities
International Trademark Association, Panel of Trademark Mediators
Intellectual Property Sections: Washington and Georgia Bar Associations
Past President, King County Bar Association, Intellectual Property Section
Past Member, UGM Open Door Legal Services Clinic, Advisory Board
Past Board Member, Calvin College & Seminary (Grand Rapids, MI)
Past Board Chairman, Neighborhood Playhouse (Atlanta, GA)