What Do the New Paid Sick Leave and Minimum Wage Increase Mean for Your Business?
By Krista Nelson Slosburg | Related Practices: Agriculture, Business and Employment
On November 8, 2016, Washington voters approved mandatory sick leave for employees and a statewide minimum wage increase. Initiative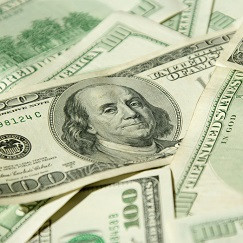 1433 passed with a 59 percent voter approval rate, according to the most recent election tally, and will require many Washington employers to make significant changes. Here is what you need to know.
Minimum Wage:
The pay raise takes effect in 2017. Beginning on January 1, 2017, Washington's minimum wage will increase from $9.47 to $11.00 per hour.

The minimum wage will increase gradually. Over the next three years, minimum wage will automatically increase 50 cents each year:
2017: $11.00
2018: $11.50
2019: $12.00
2020: $13.50

"Tip credits" are not allowed. Washington does not allow an employer to count tips and gratuities as part of an employee's minimum wage.
Paid Sick and Safe Leave:
Paid sick/safe leave takes effect in 2018.

Sick/safe leave is required throughout the state, no longer in just a few cities like Seattle, Tacoma and Sea-Tac.

Employees are entitled to one hour of paid sick/safe time for every 40 hours worked.

It's not just for sick leave. Employees can use sick and safe leave for the following reasons:

An absence resulting from an employee's or an employee family member's mental or physical illness, injury or health conditions;
An employee's need to seek preventative medical care for him or herself or for a family member;
When the employee's place of business or child's school/place of care is closed by order of a public official for any health-related reason; or
Absences that qualify for domestic violence leave under Washington law.

Employer's compliance planning should start now. Employers have until January 1, 2018 when the sick and safe leave measures take effect, but should start planning early. Below are best practices to stay ahead of the coming changes:

Revisit current PTO, vacation or sick leave policies to determine whether they meet the minimum sick and safe leave required;
If changes to existing policies or development of new policies are required, begin planning and budgeting process now;
Be prepared to adjust recordkeeping and payroll policies so that regular notification of available leave appears on employee paystubs.

If you have specific questions about the coming changes or other wage-and-hour issues, contact one of the attorneys in the Stokes Lawrence Employment group.