Washington's New 2015 Directed Trust Act
Related Practice: Estate Planning & Administration
On July 24, 2015, Washington law will permit individuals to create what are commonly called "directed trusts." A directed trust is an irrevocable trust where the Trustee of the trust is directed by a number of other trust participants in implementing the trust's terms, including, for example, investments and distributions. Washington's new Directed Trust Act will apply to a trust if the trust is "located in" Washington state. A trust is typically located in Washington if the Trustee resides in Washington, the trust holds real estate located in Washington or at least one of the trust beneficiaries resides in Washington.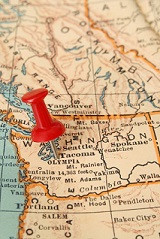 Under the Directed Trust Act, a Trustor may direct specific administration functions of the trust to third parties, rather than conferring all authority, duties and liability upon the Trustee. A common example of a directed trust is one where the Trustee is directed to invest trust assets by a specific investment advisor. A Trustor may wish to create this type of directed trust if his or her wealth transfer goals require a lack of diversification or investment in non-traditional assets (for example, owning a family business or a large concentration of publicly-held stock). Because traditional trustees' fiduciary duty standards are quite high, many Trustees can be wary about maintaining these types of investments and a potential risk of liability.
The role of the advisor or advisors can vary greatly, depending upon the Trustor's objective for the trust. In addition to creating an investment advisor, the Trustor could create a directed trust where a committee of family members and trusted professionals direct the Trustee to make certain types of trust distributions. Further the Trustor could create and implement the role of a "trust protector" to serve and make decisions about future tax planning with the trust, future trustee and committee member succession, and ultimate distribution to trust beneficiaries. The possibilities to customize a directed trust are quite broad and flexible.
To create a directed trust, the trust must contain specific provisions that clearly describe the roles of the Trustee and the advisors who shall be directing the Trustee. If drafted appropriately, the directed Trustee is only responsible for following the direction of a statutory trust advisor and therefore has no duty to monitor, advise or take other action with respect to the statutory trust advisor. This can provide your chosen Trustee with significant protection from suits for breach of trust.
If you would like to learn more about Washington's new Directed Trust Act or trust planning in general, please contact a member of the Stokes Lawrence Estate Planning Group.