Top 10 Ways to Reduce Family Controversy in Trusts and Estates
By Karolyn A. Hicks | Related Practices: Estate Planning & Administration and Trust & Estate Litigation
The key ingredients to any trust or estate dispute are money and an unhappy beneficiary or heir. After more than a decade of litigating trust and estate disputes, a number of ways to reduce the likelihood of a dispute have become evident. Here is my list of the top ten ways to reduce family legal controversies: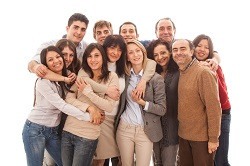 Discuss with your children and put in writing who you intend to select as attorney in fact, guardian, personal representative and/or trustee (as the case may be), and the reasons for doing so.
If a bequest is unequal as between beneficiaries in a particular class (e.g., children), explain, either in a separate writing or in conversation with beneficiaries around the time the will or trust is executed, why it is unequal.
If bequests are unequal, consider designating as personal representative a neutral person or an heir who is trustworthy, but is not also an heir who receives a larger share of the estate.
Avoid frequent and/or insignificant changes and amendments to your testamentary documents.
Make sure your estate plan accurately categorizes your separate versus community property, and that your plan gives away only what you have a right to give away.
If you are intentionally omitting someone who may expect to receive a gift (e.g., a spouse or child), specifically name that person and state the fact that you are not leaving them anything.
Avoid designating as trustee someone who has a tumultuous or inconsistent relationship with any of the trust beneficiary(ies). As much as you may love your children, they may not serve as good fiduciaries.
If a trust will hold property in which other heirs also own an interest, select a trustee with good working relationships with those heirs and/or consider a neutral trustee who can make decisions on behalf of all beneficiaries.
Consider making gifts during your lifetime so that you can participate in any questions or controversies concerning your estate planning decision.
Be sure your nonprobate assets (bank accounts, IRAs, 401k, life insurance) are updated and are consistent with your overall estate plan.
If you have any concerns about how your family will act (or react) when they learn about your estate plan, contact a lawyer to discuss ways to mitigate the anticipated controversy.