My Employee Tested Positive for COVID-19—Now What?
By Aviva Kamm and Krista Nelson Slosburg | Related Practice: Employment
Category: Covid-19
Until a vaccine is identified and implemented widely, businesses will have employees who contract COVID-19. What steps should an employer take when it learns that an employee has contracted the virus?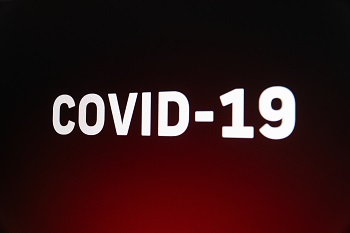 Educate the Employee About Next Steps
Isolate immediately. The employee should follow public health and their own provider's recommendations about self-isolating to reduce spread of the infection. Employees who appear to have symptoms upon arrival at work or who become sick during the day should immediately be separated from other employees, customers, and visitors, and be sent home.
Allow telework. If the employee is well enough to do so, and their job can be accomplished through telework, the employee may continue to work even while they are isolating or are sick. However, the decision of whether to use protected leave, such as sick leave or paid family medical leave, must be left to the employee. Employers should not interfere with employees' right to use protected leave when they are ill.
Deciding when to return to the workplace. Follow local (Seattle - Yakima) and CDC guidance about when an employee who has tested positive for COVID-19 may discontinue home isolation. The recommendations vary depending whether the person tested positive or has isolated without a diagnostic test due to their symptoms, and whether they experienced COVID-19-related symptoms while infected. At the time of this writing, there are different strategies for discontinuing isolation. For someone who tested positive and had symptoms from the virus, the recommendation is to wait until the employee has been symptom-free for three days and it has been at least 10 days since the first onset of symptoms. For someone who tested positive without any symptoms, the CDC recommends waiting until 10 days after the test to end isolation. Be sure that you are using current strategies and that the employee's medical provider agrees that the person may return to the workplace before you allow them to return to work with other coworkers or customers.
Notify about leave options. Remind the employee in writing about their options for taking leave, both paid and unpaid. Leave might include any or all of the following:

Emergency Paid Sick Leave under the Families First Coronavirus Relief Act
Employer paid sick leave
Vacation or Paid Time Off
Family and Medical Leave (FMLA) or Washington State Paid Family Medical Leave
Unemployment benefits
An employee may also be entitled to certain disability accommodations in connection with COVID-19, including additional leave, teleworking options, a flexible schedule, or other adjustments. Employers should take care not to discriminate against or stigmatize workers who had COVID-19 after they have recovered, while being sensitive to potential ongoing health issues or treatment resulting from the illness.
Contact Tracing and Reporting
Notify public health officials. In Washington, most employers are not required to report individual cases to the health department. However, agricultural employers, as well as employers in healthcare and social service settings, do have reporting obligations and should report known cases to the state Department of Health, which will help direct internal contact tracing efforts.
Record work-related COVID-19 cases on OSHA forms. If an employee most likely contracted COVID-19 outside of work, the case is not considered a reportable injury under federal workplace safety laws. If circumstances indicate that the virus was most likely contracted at work, then it must be recorded as an occupational illness. Detailed instruction on how to determine causation is outlined in OSHA's Revised Enforcement Guidance for Recording Cases of Coronavirus Disease 2019 (COVID-19).
Notify workers who may have been exposed to the virus at work. Employers must not disclose the identity of the sick worker, but should notify employees in writing if they may have been exposed to the novel coronavirus at work, either through direct close contact with the sick individual in the days before they were diagnosed or showed symptoms, or by being in areas that the sick person worked in or walked through. Notifications should include sufficient information for an employee to assess whether they may have been exposed, as well as information about the symptoms to watch out for and information about testing sites in the area or phone numbers to obtain that information. Notifications should also remind workers that paid leave is available in the event of illness. Some employers post information about workplace cases on bulletin boards, intranet, or virtual notice boards in addition to direct notice to the specific employees who are believed to have been in the sick worker's vicinity or work area. The CDC recommends that most workplaces instruct potentially exposed employees to stay home for 14 days, telework if possible, and self-monitor for symptoms.
Cleaning and Disinfecting
In most cases, if an employee is suspected or confirmed to have COVID-19, you do not need to shut down the workplace. If it has been more than seven days since the sick employee was in the facility, extra cleaning and disinfecting are not required.
If it has been less than seven days since the sick employee has been in the facility, close off any areas used for prolonged periods of time by the sick person.
CDC and King County Public Health both recommend waiting 24 hours from the last time the infected employee was in the facility before cleaning and disinfecting, if possible. If a full 24-hour wait is not possible, wait as long as possible. Ventilate the area well during the waiting period.
Additional resources