Mandatory Work From Home and More: What Washington State's Tightened COVID-19 Restrictions Mean for Washington Employers
By Aviva Kamm | Related Practice: Employment
After days of speculation about how state officials would respond to a week of record-high COVID-19 infection numbers, on November 15, Governor Inslee announced new guidance taking effect at midnight on November 16 and continuing for at least a month until December 14. These restrictions are in addition to a travel advisory from the Governor last week that discourages non-essential travel and recommends a 14-day self-quarantine for anyone entering the state from other states or countries.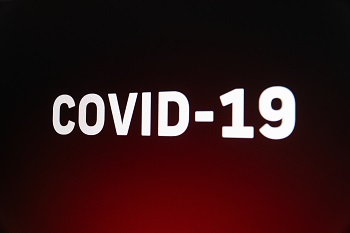 The two-page list of restrictions includes changes for social gatherings as well as for business operations. Key points for employers to consider include:
Business travel. Companies should re-evaluate whether any planned business travel is truly necessary. For example, could the travel be postponed, or could the business need be or accomplished through alternate means such as a video conference?
Self-quarantine policies. If not already in place, companies should strongly consider requiring employees to self-quarantine for 14 days after returning to Washington from another state or country before resuming work meetings or visiting the office, even for a short time. If adopted, these policies should apply to employees who travel for business or for personal reasons. Because this self-quarantine is taken "subject to a federal, state, or local quarantine or isolation order related to COVID-19," if the employee cannot work from home and they have not yet used up their 2 weeks of paid leave under the FFCRA (Families First Coronavirus Relief Act), the time away from work likely qualifies for paid leave under that law. Announcing these policies in advance and requiring employees to give advance notice of plans to travel out of state will be important to help employers incorporate self-quarantine periods into work schedules.
Industry-specific restrictions. The guidelines impose restrictions on specific businesses including: fitness facilities and gyms, conference and event centers and meeting spaces (both for-profit and non-profit), in-store retail, restaurants and bars, and personal services such as hair and nail salons. The guidance also specifically exempts some entities, such as child care, schools and universities, and the court system. If an activity is not expressly listed in the new guidance, the pre-November 15 guidance in place for that particular industry should be followed.
Mandatory work from home and closing offices to the public. Professional services companies are required to mandate that employees work from home when possible and close offices to the public when possible. Any office that remains open must limit occupancy to 25 percent of indoor occupancy limits. Over the many months of the pandemic and particularly during summer when infection rates declined in many parts of the state, some offices saw increased numbers of employees working in the office some or part of the time. Offices that have reopened or have any employees working onsite must evaluate which personnel must be in the office to maintain operations and separately consider the circumstances when an individual employee may work from the office, whether on a regular basis or for a specific project.
Unemployment benefits. Employees whose hours are reduced or eliminated during the closure are likely eligible for unemployment benefits. Employees can apply for and receive unemployment benefits even if their employer opts to continue their health insurance coverage during the period of furlough, hours reduction, or layoff.
Healthcare benefits. Employees who are covered on a health plan and are laid off mid-November will retain coverage through the end of the month. Employers should consider whether they will continue coverage for employees laid off during these restrictions, and if there are employee premium contributions, make arrangements to receive those contributions from employees in order to pay the December premiums even though employees will not receive regular paychecks during the first two weeks of December. If employee coverage may lapse as a result of these restrictions, follow all standard requirements to notify employees of rights to continue coverage under COBRA.
For additional information, please contact a member of the
Employment Group
.