Deeply Divided Washington Supreme Court Grants Overtime Pay to Dairy Workers
By Lance A. Pelletier | Related Practices: Agriculture, Employment and For Employers
The Washington Supreme Court ruled yesterday in Jose Martinez-Cuevas v. DeRuyter Bros. Dairy, Inc. requiring dairy employers to provide overtime pay to workers who had previously been considered exempt as agricultural workers. Though the Court stated that its decision is limited to dairies, this opinion may affect all agricultural employers whose employees work more than 40 hours per week and whose pay and duties do not qualify them for exemption from overtime pay.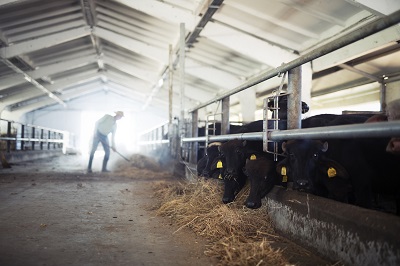 The plaintiffs are dairy workers who argued that the agricultural exemption from overtime pay violated their fundamental right as workers in a dangerous industry to receive overtime pay, which they characterize as workplace health and safety protections.
The workers claimed that they worked more than 40 hours per week more than 80% of the time that they were employed by DeRuyter. They also cited statistics showing that dairy is a disproportionately dangerous industry.
In a 73-page, 5-4 decision, the Supreme Court held that the agricultural exemption from overtime pay as exclusively applied to dairy workers is unconstitutional.
Plaintiffs had requested that the agricultural exemption to overtime be declared unconstitutional as to all agricultural employees, but the Court clearly chose a more limited result.
There were four opinions in the case. They do not resolve how other agricultural operations will be affected by the reasoning of the majority. Nor did they decide whether the ruling applied retroactively.
This fractured opinion presents several unanswered questions:
1. Do dairy employers need to pay overtime for hours worked before today's decision? Unknown. The Court expressly avoided deciding whether the ruling applies only on a prospective (forward-looking) basis or also applies retroactively. Four justices wrote that they would not apply the decision retroactively, three said that they would, and two said that they were not required to answer the question. Though Washington's agricultural employers have relied on this exemption for more than 60 years and the harm to dairy farmers would be extreme, it is not impossible that a decision like this could be applied retroactively. There is obvious disagreement at the Supreme Court on that issue.
Recommendation: Dairy employers should begin paying overtime immediately. Such employers should also preserve timekeeping records going back at least three years, including hours worked, meal and rest breaks, and pay rates.
Common Inquiry: Some dairy employers are exploring whether they can reduce their hourly wages immediately. By reducing the hourly rates by 10% (but keeping them at or over minimum wage), paying the time-and-a-half premium for hours in excess of 40 may result in a relatively consistent weekly wage output. This is definitely a consideration for some employers, and they should discuss it with their lawyers.
2. How does this decision effect agricultural employers other than dairies? Three Supreme Court Justices wrote that they would hold that all agricultural workers are entitled to overtime. This does not mean the issue is resolved. Though the controlling opinion is limited to dairies and suggested that seasonal piece-rate work might present a different question it would not be surprising to see plaintiffs' lawyers argue that the Court's legal analysis applies equally to year-round hourly employees working tree fruit, berries, hops, and other ag commodities (the opinion also does not address other industries or positions exempt from overtime under RCW 49.46.130(2), including movie theater projectionists, certain truck or bus drivers, real estate brokers, etc). The opposing argument would focus on the Court's emphasis on DeRuyter's employees and its dairy operation. Its workers worked overtime year-round in a sector far more hazardous when compared to other types of agricultural employment. This leaves a reasonable inference that there would be a different result for non-dairy agricultural employees who work with traditionally seasonal commodities.
Recommendation: Stokes Lawrence lawyers are developing strategies for agricultural employers to minimize both the risk and amount of overtime pay claims after this ruling. Strategies are highly fact-dependent and we recommend consulting with counsel to devise one that is appropriate for your organization.
This decision represents a massive change in a dairy employers' responsibilities towards their workers. The decision suggests that the Court will look to specific—and often changing—circumstances in the workplace in determining whether an employer is required to pay overtime.
We will continue to analyze the opinion and how it applies to employers, both in the past and going forward.
If you have any questions about this decision or its effect on your operation, please contact Brendan Monahan, Sarah Wixson, Charissa Johnston, Dustin Yeager, or Aviva Kamm.