Deadman's Statute Prevents Fraud in Disputed Estates
By Duffy G. Romnor | Related Practice: Trust & Estate Litigation
The "Deadman's Statute" (RCW 5.60.030) is intended to prevent fraud in estate disputes by disfavoring self-serving accounts of what the decedent said during his or her lifetime. The statute is designed to address the following scenario: Person A stands to benefit (financially and/or legally) from certain testimony, regarding conversations or transactions with the decedent. However, because the decedent is not available to testify about these purported conversations or transactions, testimony is disfavored. For this reason, the Deadman's Statute disallows this type of evidence.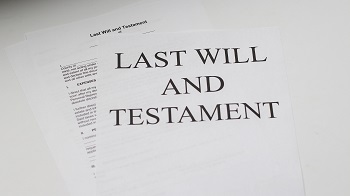 In the example above, Person A is deemed an "interested party," which is defined as a person who stands to gain or lose by operation of a judgment in this action. The Deadman's Statute does not prevent all testimony from an interested party. Instead, it applies only to self-serving testimony about transactions (or conversations) with the decedent. A "transaction" is an act between the interested party and the deceased that provides a benefit or detriment of one or both. A witness's testimony about a transaction with the deceased is barred if "the deceased, if living, could contradict the witness" about the transaction. Estate of Miller, 134 Wn. App. 885, 890-91, 143 P.3d 315 (2006).
The operative language of the Deadman's Statute reads as follows:
[I]n an action or proceeding where the adverse party sues or defends as executor, administrator or legal representative of any deceased person, or as deriving right or title by, through or from any deceased person, . . . then a party in interest or to the record, shall not be admitted to testify in his or her own behalf as to any transaction had by him or her with, or any statement made to him or her, or in his or her presence, by any such deceased, incompetent or disabled person (RCW 5.60.030).
The kind of evidence that is likely to be excluded by the Deadman's Statute includes:
A testifying party's "impressions" of transactions when testimony about such impressions includes conversations the testifying party allegedly had with the decedent and/or statements the decedent allegedly made to the testifying party.
Testimony about the contents or meaning of documents that were signed or written by the decedent, based on conversations with the decedent.
If you have questions regarding how the Deadman's Statute applies to your situation, or estate disputes in general, contact a member of our Trust & Estate Litigation practice.