To Lie Down in Greener Pastures: Washington State's Eco-Friendly Alternatives to Traditional Burial
By Alison J. Warden | Related Practice: Estate Planning & Administration
Washington will become the first state in the nation to allow the process of natural organic reduction (also known as "human composting") as a method for disposition of human remains. The new legislation, signed by the governor earlier this week, will take effect May 1, 2020. In addition to the composting of remains, the law authorizes the use of alkaline hydrolysis, a process also known as "liquid cremation" that is already legal in at least 16 other states. Both methods described in the bill are stated to be environmentally friendly and safe alternatives to the traditional burial and cremation practices widely available.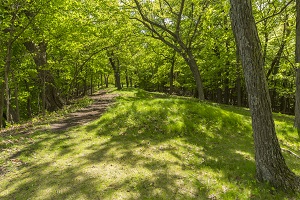 It may be up to two years before human composting and liquid cremation are available to Washington consumers. In the meantime, for those interested minimizing the carbon footprint of their remains after death, there are other legal and available means to do so. Green burial and green cremation are two of those methods. Summarized below are descriptions of each of these processes and the processes soon to be authorized, each worth considering if environmentally sound death-care options are of interest to you.
1.
Natural Organic Reduction – Often referred to as "human composting" or "recomposition," this natural process uses a mixture of wood chips, alfalfa and straw to hasten the decomposition of the body into about one cubic yard of nutrient-dense soil that can be returned to families within one month. The practice creates a rich soil that keeps pathogens from contaminating the land. The soil, which is said to smell just like regular, healthy soil, can be used to grow plants or trees. Human composting is anticipated to be less expensive than traditional burial and, according to a research project conducted at Washington State University, is a safe process when conducted at appropriate temperatures in a carefully controlled environment.
2.
Alkaline Hydrolysis/Liquid Cremation – Alkaline hydrolysis is also known as "liquid cremation," "bio-cremation" and "resomation." This process uses heat, pressure, water and chemicals such as lye to reduce the human body to liquid and bone, and like traditionally cremated ashes, the substance can be kept in an urn or interred. The process is said to use 1/8 of the energy used in traditional cremation, and unlike traditional cremation, it does not release carbon dioxide or other trace chemicals (such as mercury from dental fillings) into the environment.
3.
Green Burial – A "green burial" or "natural burial" would have been considered a traditional burial for most of human history. Green burial is legal and available in Washington, with several funeral and cemeteries certified to perform and offering this service. In a green burial, the deceased is not embalmed with toxic chemicals and is instead left in a natural state or embalmed with non-toxic, biodegradable fluids. There are no concrete vaults. Shrouds or caskets made of natural, biodegradable fiber are used so that the body will eventually have direct contact with the earth. Often, a natural object is chosen as a marker for the plot, such as a tree or a naturally occurring stone, and some green burial cemeteries will allow families to make a flower garden or other plantings on the plot.
4.
Green Cremation – According to some estimates, traditional cremation leaves the same carbon footprint as a 500-mile road trip. Other than the nonflammable alkaline hydrolysis (liquid cremation) method discussed above, which will soon be legal but is not yet available in Washington, there is no special method for cremation that is known to be environmentally friendly. However, there are other ways to offset or reduce the overall environmental impact of cremation. For example, many funeral homes offer "direct cremation" in which the embalming process can be skipped altogether. A biodegradable, non-toxic urn or cremation container can be used, and such container can be made from recycled materials. At least one Washington facility, a non-profit co-op, reports offsetting the carbon produced from its cremations by investing in wind and solar energy. This is a unique program, and if it is not available with your chosen cremation facility, you could, if you wish, accomplish your own offset by contributing to an environmental organization during life or at death (for example, in your Last Will). Collectively and separately, these techniques are often referred to as "green cremation" but should not be confused with the liquid cremation method described above.
One other important feature of Washington law is that Washington residents can give explicit, written directions as to the disposition of their remains. This means that you can instruct your loved ones on implementing the methods described above, or any other method you wish, to the extent such methods are legal and available. You may also give instructions regarding your memorial or funeral service and nominate the persons you choose to carry out your wishes. If you would like to give written directions about your remains or your memorial service in your estate plan, or if you have questions about implementing an environmentally friendly plan for your remains, we at Stokes Lawrence would be happy to assist. Please contact a member of the Stokes Lawrence
Estate Planning Group
.