Washington Expands Workplace Rights for Pumping Breast Milk
By Duffy G. Romnor | Related Practice: Employment
On April 24, 2019, Governor Inslee signed Substitute House Bill 1930, regarding employer's obligation to accommodate employees who wish to express breast milk while at work. The new Washington state law, which takes effect July 28, 2019, expands existing federally mandated rights for break time and private spaces to pump breast milk.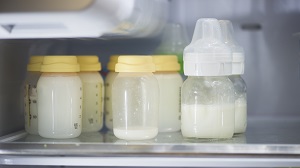 Federal Law
The Affordable Care Act includes language that requires employers with 50 or more employees working within a 75-mile radius to provide employees with a "reasonable break time" to express breast milk for a nursing child. Employers must provide a private place (i.e., free from intrusion from coworkers and the public) that is not a bathroom for this purpose. This accommodation must be provided for one year after the child's birth. Employees are not entitled to compensation for the time spent on break expressing breast milk, but the law entitles an employee to take breaks more frequently or longer than otherwise scheduled, within reason.
Washington Law
Expanding on the federal law, the new Washington law lengthens the amount of time that employers must provide a reasonable accommodation to two years and applies to employers with eight or more employees.

Prior to SHB 1930, RCW 43.10.005 already required employers to provide "reasonable pregnancy accommodation" to employees. The term "pregnancy" was limited to actual pregnancy and "pregnancy related health conditions." The new law revises the definition of "pregnancy" to include "the need to express breast milk." RCW 43.10.005(1)(b).

Entitlement to breaks and a private place to express milk is now added to the variety of accommodations which may (or may not) be appropriate or necessary for a particular employee:
More frequent, longer, or flexible bathroom breaks;
Modifying a "no food" or "no drink" policy;
Providing or modifying equipment, devices, and/or an employee's workstation;
Restructuring a job/position or reassigning an employee to a vacant position;
Granting a modified work schedule, including allowing part-time work;
Allowing for scheduling flexibility for prenatal doctor visits;
Allowing the employee to sit more frequently, if the job requires the employee to stand;
Providing a temporary transfer to a less hazardous or less strenuous position;
Giving assistance with manual labor and limits on lifting; and
Any other pregnancy accommodation an employee may request, provided that it is supported by the employee's health care provider or is consistent with information provided on pregnancy accommodation by the Washington State Department of Labor and Industries.
Action Items
Washington employers with eight or more employees should consider:
Reviewing/revising policy manuals to include the 2-year breast milk expression accommodation.
Evaluating the availability of a private space for breast milk expression in the workplace. If such a space exists, consider designating that space as a place employees can use to express breast milk. If a suitable private space does not currently exist in the workplace, consider how to create such a space. Though it cannot be a bathroom, a space can easily be converted to an acceptable private space with the addition of a simple lock and, if necessary, window blinds or privacy screens.

Contact one of the employment lawyers at Stokes Lawrence with questions about how this new law could affect your business.