How Does Washington's Stay Home—Stay Healthy Order Affect my Business?
By Aviva Kamm and Krista Nelson Slosburg | Related Practice: Employment
Category: Covid-19
On March 23, 2020, Governor Inslee issued his Stay Home—Stay Healthy Order, which prohibits all non-essential businesses in Washington State from conducting business, with limited exceptions explained below.
Non-essential businesses must cease operations except for remote work and minimum necessary operations.
As soon as possible, but no later than midnight on March 25, 2020, all non-essential businesses in Washington must stop operating aspects of their business that cannot be performed through remote work. Though the Order provides until March 25, businesses are "strongly encouraged" to immediately comply. The prohibition remains in effect until midnight on April 8, 2020, unless extended beyond that date.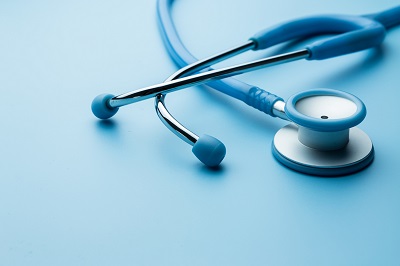 The purpose of the Order is to significantly reduce the number of Washingtonians leaving their homes and interacting with the public. Therefore, the Order does not apply to businesses if their employees are exclusively working out of their homes and if those employees do not have in-person contact with clients. So, if your office has gone remote or can do so by March 25, 2020, you can remain in operation. If you are able to move a portion of your business to remote operations, that portion of the operation can continue to operate after March 25.
All non-essential businesses may maintain basic minimum operations. You may perform minimum activities necessary to maintain the value of business inventory, preserve the condition of the business's location and equipment, ensure security, process payroll and employee benefits, continue allowing employees to work remotely, and related functions are still allowed. In other words, you can have a small skeleton crew working onsite while most others are working remotely.
Essential businesses may remain open with proper social distancing and sanitation measures.
While Washingtonians are directed to stay home, they can report to work if they are an essential employee performing work for an essential business.
The Governor designated a list of
Essential Critical Infrastructure Workers
that are allowed to stay open, but the Order does not define who is an "essential employee." Given the intent of the Order is to keep as many Washingtonians home as possible, use your best judgment and think critically about whether a particular employee's presence is actually necessary, even if your business is essential.
The list of Essential Critical Infrastructure Workers includes certain workers in the following industries:
• Healthcare/public health
• Emergency services
• Food and agriculture
• Energy
• Water and wastewater
• Transportation and logistics
• Communications and information technology
• Other community-based government operations and essential functions
• Critical manufacturing
• Hazardous materials
• Financial services
• Chemical
• Defense industrial base
The Order also clarifies that restaurants can continue to remain open for take-out and delivery.
Essential businesses that remain open must establish and implement social distancing and sanitation measures established by the U.S. Department of Labor's Guidance on Preparing Workplaces for COVID-19 or the Washington State Department of Health Guidelines. Agricultural employers may reference our post here for industry-specific recommendations for responding to the Governor's Order.
What are the options if I am a non-essential business and I have employees who cannot work during the two-week closure?
Until the COVID-19 pandemic hit, unemployment was at record lows, making it difficult to recruit and retain talent. Many companies, particularly small-to-medium-sized businesses and family businesses, consider their employees to be like family, and feel a responsibility to see them through times of hardship. In addition, many employees depend on employer-provided healthcare for medical coverage, and the thought of depriving someone their coverage during a global health crisis seems harsh.
For employers who will need financial support as the ripple effects of these events roll through the economy, give consideration to the new SBA loan program providing loans for disaster relief. Click here to read more about that program.
Employers have several options how to proceed during the closure period. We will be posting a second article later today for more information about responding to lack of work. Check back at www.stokeslaw.com as the pandemic response continues to develop.
For help determining whether your business is essential, implementing social distancing and sanitation measures, implementing temporary layoffs or other staff reduction measures, or developing your COVID-19 response plan, contact Aviva Kamm, Sarah Wixson, or Krista Slosburg.