Estate Planning in the Time of COVID-19
By Alison J. Warden | Related Practice: Estate Planning & Administration
Category: Covid-19
At Stokes Lawrence, the health and safety of our clients and staff are our most important priority. We also want you to know that during these unprecedented times, we are here for you. Below are several important updates regarding estate planning and probate matters during the COVID-19 crisis.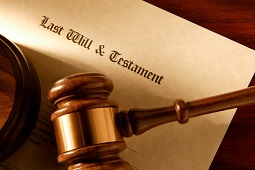 We Are Here for You. We remain committed to meeting all of your needs. While our physical offices are currently closed, our entire estate planning team is working remotely and maintaining normal business hours. We are available via our normal phone numbers or by email and encourage you to reach out to us about any matter that may require our attention.
Court Operations. Court operations have been drastically reduced in most counties statewide for at least the next several weeks. In King County Superior Court, ongoing estate, trust and probate matters are on hold until at least April 24th, and for the time being, new matters cannot be filed. As of March 26, new probate matters can still be opened in Yakima County Superior Court, although it may take longer than normal to open any new matter. If an emergency arises, it may be possible to open an estate in a county where probate and estate matters are still being heard, even if such county is not the county of the decedent's residence. If you have any trust or estate-related matter that involves the courts, please contact us and we can discuss your options and the best course of action.
Fiduciary Obligations. Despite the courts' limitations, the fiduciary responsibilities of persons serving as personal representative, agent, and trustee continue. Such persons remain responsible for marshalling, investing, and in some cases, distributing assets, and these responsibilities continue even with the impacts of COVID-19. In addition, certain tax filing deadlines have been extended by the Federal government, but these extensions may not apply to trust or estate filings or all personal returns. For example, the filing deadline for 2019 gift tax returns remains April 15, but it can be extended as needed. Please reach out to us for assistance if you have questions regarding your fiduciary obligations during this trying time.
Preparation of Estate Planning Documents. We recognize the sense of urgency that COVID-19 brings to the estate planning process. Having key documents such as a Will, Health Care Directive, and Powers of Attorney in place and up to date can bring important peace of mind. We are actively preparing and updating a variety of estate planning documents, including Wills, Trusts, Health Care Directives, Powers of Attorney, and the like, for our clients. While in-person meetings are not currently possible, we can meet via telephone and video conferencing, communicate by email, and take any other steps to ensure that our services continue, uninterrupted.
Execution of Estate Planning Documents. Signing and executing estate planning documents are challenging right now, given the restrictions on gatherings of any kind. Proper execution of Powers of Attorney require either two witnesses or a notary, and the execution of a Health Care Directive requires two witnesses who are unrelated to the principal and who are not the principal's health care provider. In addition, the law requires that a Will be executed by having the testator sign his or her Will in the physical presence of two witnesses. The witnesses must then also sign the testator's will in the physical presence of both the testator and of each other. It's best to have these two witnesses not be related to the testator and not be beneficiaries under the will. Our laws do not yet contemplate video conferencing as a form of physical "presence" and we understand that it might be difficult to be in the same room as two unrelated persons at this time. With these and other legal requirements in mind, we will work with you to ensure proper execution of your estate planning documents. Documents without subsequent changes can also be re-executed at no charge under more optimal conditions once the current crisis has passed.
Make Your Documents Available to Your Loved Ones. Finally, it is critically important that copies of your Health Care Power of Attorney and Health Care Directive are readily accessible to your loved ones and caregivers. If you have an electronic medical record with your primary care provider, these documents should be added to it, if possible. The rest of your estate planning documents (such as your Will and financial Power of Attorney) should be accessible to your chosen fiduciaries. If you cannot locate copies of your estate planning documents and you need them, please reach out to us.
You can reach the Stokes Lawrence estate planning team at (206) 626-6000 (Seattle) or (509) 853-3000 (Yakima). If you are not yet a client but are interested in information regarding our estate planning services, submit a request through our contact form and someone from our team will reach out to you shortly.