Chief Justice Approves Remote Depositions Upon Request by Stokes Lawrence Client, Washington Court Reporters Association
By Amy Kangas Alexander | Related Practice: Litigation
Category: Covid-19
On April 2, 2020, the Washington Supreme Court took an important step to enable litigants to conduct discovery safely during the COVID-19 crisis in Washington state. Upon urging by Stokes Lawrence client, Washington Court Reporters Association (WCRA), and the Washington State Bar Association's Board of Governors, the Chief Justice temporarily suspended any local or state court rule that requires administering an oath or affirmation in-person where they can be done remotely.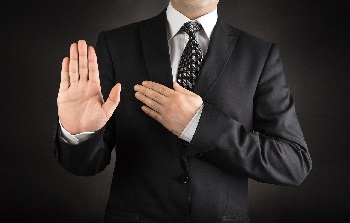 This will temporarily change Court Rule 30(b)(7), which, in its current form, permits telephonic or videoconference depositions, but requires that a court reporter be in the same location as the deponent in order to administer an oath in person. As a result, litigants in Washington wishing to conduct a remote deposition must arrange for a court reporter or notary to be in the physical presence of the deponent.
The WCRA has been actively seeking a permanent change to this rule. Back in October 2019, the association proposed an amendment to CR 30 to allow a deponent to be placed under oath remotely. While this permanent rule change is still under consideration, the Court's temporary order recognizes that remote oaths are now critical to conducting litigation safely.
Stokes Lawrence is proud to work with WCRA to keep our partners in the legal industry healthy. You can view the temporary order here:
http://www.courts.wa.gov/content/publicUpload/Supreme%20Court%20Orders/25700B610EMERGENCYORDERTemporarySuspensionofInPersonOathsandAffirmations.pdf.
And to find out more about the proposed rule change, visit:
https://www.courts.wa.gov/court_rules/?fa=court_rules.proposedRuleDisplay&ruleId=4750
.
For more information, please contact Amy Kangas Alexander.