Planning for the Care of Minor Children
By Jenna Ichikawa | Related Practice: Estate Planning & Administration
Many parents have concerns about who will make decisions for their children if neither parent is able to do so. Most Wills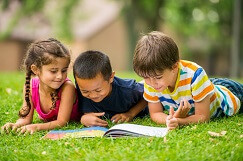 contain provisions for the appointment of a guardian in the event that both parents of a minor child are deceased. However, a Will is not effective until death and therefore is not effective to designate a guardian for a child whose sole parent is alive but mentally or physically incapacitated. What can you do protect your children if you are unable to care for them?
Under Washington law, a Durable Power of Attorney can include a provision in which a parent nominates a particular individual (or individuals) to serve as guardian for a minor child if a situation arises where no parent is capable of caring for a child. The guardian is legally appointed by the local court and the parent's nomination is given substantial weight when the court is determining who should be appointed. Parents should consider naming a temporary guardian if their choice for primary guardian is a friend or family member who lives far away or may not be immediately available to care for the child.
A parent also can authorize a caregiver to seek and consent to medical treatment for a child if neither parent is available. This authorization can be in the form of a Medical Consent Authorization or a Special Power of Attorney. A Medical Consent Authorization is executed by the parents prior to leaving their child in someone else's care and typically has an expiration date. If the child then needs medical attention, the Medical Consent Authorization allows the caregiver to seek and consent to whatever medical treatment may be necessary in the parent's absence during the defined period of time. A Special Power of Attorney appoints a person to act on the parent's behalf for a limited purpose such as consenting to and authorizing medical care for a minor child. The person appointed has the same power as the parent with regard to medical care for the child. This document is not typically limited to a specific period of time.
If you would like to discuss your children's needs and how to protect them in the event of your absence or disability, please contact a member of the Stokes Lawrence Estate Planning Group.