OSHA's New Rule Creates Delicate Balancing Act for Food Industry Employers
By Sarah L. Wixson | Related Practices: Agriculture and Employment
Food safety is an important issue affecting the U.S. agricultural and food industries today. Approximately one in six Americans (48 million people) get sick, 128,000 are hospitalized and 3,000 die each year from foodborne illnesses. The government has previously focused on enforcement action in response to an illness outbreak. Enforcement included expensive recalls, fines, and in cases such as the cantaloupe listeria outbreak in 2011, which caused 33 deaths, criminal liability. However, in the past few years there has been a regulatory shift to prevent food-related outbreaks before they occur.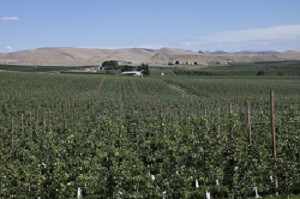 One step toward prevention is to protect and encourage whistleblowers who reasonably believe that a food safety violation has occurred. OSHA passed a rule this year (Section 402 of the FDA Food Safety Modernization Act (FSMA)) that protects employees who are engaged in the manufacture, processing, packing, transporting, distribution, reception, holding or importation of food from retaliation when they raise food safety issues with their employer or the government. The protection includes complaints either to the employer or to the state or federal government about a perceived violation of the food safety laws or objecting to or a refusal to participate in any activity reasonably believed to be in violation of food safety laws.
An employee filing the complaint does not need to show that the conduct complained of is an actual violation of the law, simply that he or she "reasonably believed" it violated the law. Minor complaints, such as a coworker's footwear being unclean or someone wearing jewelry around processing equipment, may now be considered a protected activity. Employees who believe they have been retaliated against for protective activity may file a whistleblower complaint against their employer. Retaliation may include threats, intimidation and blacklisting or tangible employment actions such as hiring, firing, overtime and promotion decisions. Employees have 180 days from the alleged retaliation to file a complaint with OSHA.
Next Steps for Employers
Employers should evaluate their current food safety reporting policy and train managers and supervisors on the importance of handling complaints in a professional manner. Log any complaints and document any investigations into the complaints and actions taken as a result.
Any adverse action taken against an employee who has lodged a complaint must be well documented and must have been taken even if the complaint had not been filed.
Contact your employment counsel to review your company's food safety reporting procedures and to determine whether additional training may be needed.