One Final Spring Cleaning Task: A Gift to Your Future Agent or Personal Representative
By Jenna Ichikawa | Related Practice: Estate Planning & Administration
As we look ahead to summer, it is not too late to tackle one final spring cleaning task: organizing all of your financial information in a central location. In the event that you become incapacitated, an agent designated under your power of attorney must step into your shoes to manage your property for your benefit. At your death, your nominated personal representative must marshal all of your assets and pay your debts. Accessible and organized financial records will assist your fiduciaries with doing their jobs seamlessly and efficiently, which ultimately benefits you and your loved ones.
Please consider the following tips when organizing your information: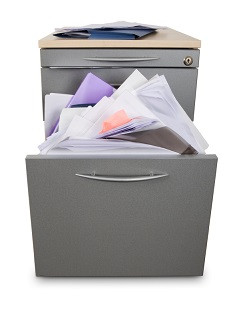 Create a list of all of your assets and liabilities;
Include account numbers and contact information for each account;
Include contact information for your attorney in case original documents are needed;
For digital accounts and documents, include the relevant website address, username and password information;
Store your list in a secure location; and
Notify your fiduciaries where this list will be kept.
It is particularly important to provide information for your fiduciaries to access your digital accounts. If you primarily use online banking or have account statements sent electronically instead of by mail, it may be difficult for your fiduciary to know that a particular bill needs to be paid or that an asset or liability exists. Since digital account access is highly sensitive information, it should be kept in a secure location. This may include creating a handwritten list or a password-protected document that could be left on your computer or periodically sent to your fiduciaries. You could also determine whether an online service that stores passwords for digital accounts would suit your needs. Since log-on and password information changes frequently, this inventory should be updated regularly.
You should also consider signing a consent to permit your fiduciary to access your digital assets. This is an area of the law that is evolving, but we now include as part of our recommended estate planning forms, a written authorization that your fiduciaries may utilize to attempt to gain access to your accounts upon incapacity or death.
If you would like assistance with organizing your financial information or would like to execute a digital assets authorization, please contact a member of our Estate Planning Group.