Stokes Lawrence Signs ABA Wellness Pledge
Stokes Lawrence has signed the American Bar Association's Well-Being Pledge. The pledge campaign was launched by the ABA Working Group to Advance Well-Being in the Legal Profession in order to improve the landscape of substance use and mental health issues in the legal profession. Recent studies have documented that lawyers struggle with substance-abuse disorders and mental health issues at levels substantially above both the general public and other highly educated professionals.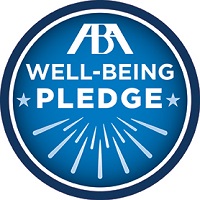 As a signatory to the pledge, Stokes Lawrence commits to adopting and prioritizing the seven-point framework for building a healthy work environment. One year after signing the pledge, and then annually thereafter, the firm will outline steps it has taken to achieve the objectives set out during the previous year.
"We are excited to pledge our commitment to this campaign," noted Managing Shareholder Kelly Twiss Noonan. "We have always been proud of the culture of our firm, but acknowledge that there is always room for improvement. Substance and mental health issues impact many who work in the legal profession, not just lawyers. Our objective is to create a culture focused on the well being of all of our employees."
Stokes Lawrence joins more than 140 other legal employers, including other law firms, corporate entities, government agencies, law schools and legal aid organizations, in committing to building a better future for the profession.