Legal Requirements for Employment Background Checks
Related Practice: Employment
This post is the first in a three-part series summarizing the legal requirements and best practices for employers conducting background checks. The second post addresses the limits employers with staff or operations in Seattle face under Ordinance No. 124201.
Employers may conduct background checks on job applicants and existing employees for a myriad of reasons, particularly if the employees have regular contact with children. In conducting these background checks, employers are subject to certain legal requirements.
Washington State Patrol Requirements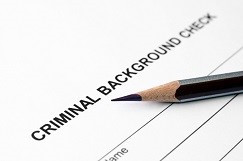 Organizations that use employees or volunteers "who will or may have unsupervised access to children under sixteen years of age" must adhere to Washington State Patrol background check requirements.
Procedure for Background Checks:
Inform applicant that it will be seeking his or her criminal background through the Washington State Patrol.
Obtain a signed disclosure from applicant that addresses whether he or she (a) has been convicted of a crime; (b) had findings made against him or her in a civil adjudicative proceeding; and (c) has both a conviction and findings made against him or her.
Once the employer has the signed disclosure, it can use the applicant's name and birth date to perform the background check through the Washington State Patrol's online WATCH program. If doing the search online, the employer will need to set up an account on the WATCH website. The search is free for nonprofit organizations.
Once the results have been obtained, the applicant must be informed within 10 days.
Employers may only use the results for its initial employment or engagement decision. Any improper use may lead to a civil action.
Fingerprints
In addition to background checks, certain agencies and care providers licensed by the Department of Social and Health Services (DSHS) are also subject to fingerprint requirements. Locations for fingerprint searches are available through the WATCH program. There is a fee of $26 per request.
The next post in this series will review the limits under Seattle Ordinance No. 124201.