Joining a Charity Board Can Fulfill Your Heart's Desire - or Crush It
Related Practice: Nonprofit
This post is part one in a three-part series about certain responsibilities involved with serving on the board of a charitable organization.
All charities want to put on their best face when recruiting board members; it's the candidate's job to see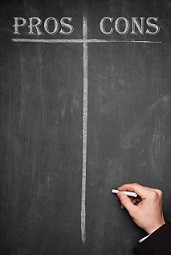 past the facade. Getting a clear-eyed look at the organization's staff, operations and internal dynamics can help to ensure a good fit for your own experience, style and objectives. Joining the "wrong" board can lead to disappointment and wasted time—in addition to liability if you are not properly prepared and educated.
Selecting the right organization is key to your success as a board member. Follow these tips to determine if a charity is right for you.
Evaluate key factors that will impact your experience—including:
The charity's mission, purposes, programs and goals
Its nonprofit and tax-exempt status
Fundraising expectations and the sophistication of the charity's fundraising model
Expectations for amount of time spent on charity matters, the board meeting schedules and committee meeting schedules
Expectations regarding what types of tasks you will engage in while on the board
Expectations for management of assets and investments
The charity's sophistication regarding planning and management
Protections in place for compliance, liability limitation and indemnification
Charity's accountability, governance rules and safeguards
Charity's financial, staff and professional resources
The relationship and interactions of the board, executive director and staff
Issues and concerns regarding board members and executive director
Whether you will work well with the people involved in the charity
Actions to help evaluate a charity and its board:
Review the Application for Recognition of Exemption under Section 501(c)(3) (IRS Form 1023) and IRS determination letter (stating that the charity is a public charity or private foundation)
Read the articles of incorporation, bylaws and policies (Tip: Consider when these documents have been updated, term limits for directors and officers, and whether the provisions reflect the current organization and activities of the organization)
Confirm the charity's registration under the Washington Charitable Solicitations Act and any other applicable state charitable solicitation laws
Ask to see IRS Form 990 and attachments for the past three years (Tip: Consider the level and type of revenues, assets, liabilities, compensation levels, and any disclosed tax non-compliance)
Read the charity's mission statement and strategic plan
Review the director and officer insurance
Review current financials and budget in addition to a forecasted budget
Audit reports
Ask for a list of staff available to help with charity affairs and staff tenure
Interview the executive director and several board members. If any concerns arise, interview prior board members as well
Attend a board meeting and a committee meeting
Attend a fundraising event
Attend a program-related event; if grant focused, review grant-making process
Next week: Recommendations on how to successfully serve on a board.