How Washington's Paid Sick Leave Law, Initiative 1433, Impacts Your Business
Related Practice: Employment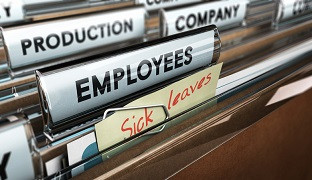 The new year will bring new sick-leave requirements for employers in Washington, which result from Initiative 1433. How I-1433's sick-leave requirements will be implemented, including the sick-leave notification procedures for employees and the recordkeeping and reporting responsibilities for employers, is still being hammered out by Washington State Department of Labor and Industries (L&I). But it is certain that employers must comply with I-1433's sick-leave accrual and usage requirements.
As to sick-leave accrual, the employee—even a part-time or seasonal worker—accrues at least 1 hour of paid sick leave for every 40 hours worked, beginning on the first day of employment. An employee may carry over up to 40 hours of unused paid sick leave to the following year.
As to sick-leave usage, an employee may use his accrued paid sick leave beginning the 90th calendar day after he begins employment. The employee may take paid sick leave 1) to care for himself or a family member, 2) when the employee's workplace or child's school or place of care is closed by a public official for a health-related reason, or 3) for a qualifying absence under Washington's Domestic Violence Leave Act. The employee receives sick-leave pay at his normal hourly compensation rate.
An employer may provide its employees with more sick leave than I-1433 provides; I-1433 sets the minimum standard. I-1433 also prohibits an employer from retaliating against an employee for seeking to use or using sick leave.
L&I is considering public comments to the proposed regulations, which will implement I-1433. The regulations will not be finalized until at least mid-November as L&I will hold public hearings to discuss the proposed regulations on November 8 (Spokane Valley) and November 9 (Tumwater).
To learn more about Washington's paid sick leave, or employment matters in general, please contact a member of the Stokes Lawrence Employment Group.