Fulfilling Your Heart's Desire: Basic Steps to Successful Service on a Charity Board
Related Practice: Nonprofit
This post is part two in a three-part series about certain responsibilities involved with serving on the board of a charitable organization. You can read part one, "Joining a Charity Board Can Fulfill Your Heart's Desire--or Crush It" here.
Each charity board member contributes in different ways, but every director should have a firm grasp of the key fundamentals of board service. Successful service takes interest and engagement in the cause—as well as education and attention to the rules governing the charity.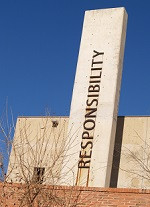 Once you have joined a charity's board of directors, you should engage in the following activities to help fulfill your fiduciary responsibilities:
Attend board meetings, designated committee meetings and trainings regularly.
Review board and committee meeting materials in advance of meetings.
Ask questions and participate in board discussions.
Review meeting minutes and confirm abstentions or dissents are included.
Review the mission statement annually.
Participate in an annual review and update (as required) of the strategic plan.
Review annually the articles of incorporation, bylaws and policies (including conflict-of-interest policy, document-retention policy, whistleblower policy, ethics policy, financial controls, compensation policy, investment policy, fundraising policy, public disclosure policy and other policies). Consider whether the governance documents should be updated to follow current laws and best practices.
Follow the conflict-of-interest policy and disclose conflicts as they arise.
Do a program-related site visit to understand the programs and services that are offered; if grant focused, review and understand the grant-making process.
Be familiar with the charity's accounting, financial and legal professionals.
Study and understand issues and consider information, opinions, reports and statements prepared and presented by appropriate professionals or authorities; make certain a record is created to reflect these activities.
Conduct a regular review of financials and budget, and annual approval of budget.
Set fundraising expectations and put forth reasonable efforts toward this goal.
Confirm federal, state and local tax and other reporting obligations are being upheld.
Make an annual review of IRS Form 990 and attachments and ensure approval at the committee or board level; confirm filing.
Review the annual audit reports; consider establishing an audit committee.
Confirm the charity has director and officer insurance and consider purchasing additional insurance.
Conduct an annual board evaluation.
Hold an in-person meeting with the executive director annually to discuss questions or concerns.
Participate in an annual review of the executive director to set duties and compensation.
Recruit new directors and provide mentorship, as appropriate.
Next week: Prevent private funding self-dealing.