Employment Background Checks: Limits Under Seattle Ordinance No. 124201
Related Practice: Employment
This is the second installment of a three-part series covering the legal requirements and best practices for employers conducting background checks. The first post, "Legal Requirements for Background Checks," outlines obligations for employers conducting background searches for employees and job applicants.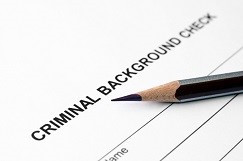 In 2013, Seattle adopted Ordinance No. 124201, which imposes certain limits on background checks on job applicants. Employers with employees whose physical location while doing their job is in whole or substantial part (at least 50%) within the Seattle city limits are subject to this ordinance.
Ordinance No. 124201 requires:
No "Blanket Exclusion." Employers may not advertise, publicize or implement any policy or practice that automatically excludes from employment individuals with any arrest or conviction records.
No Criminal Background Checks Until After Initial Screening. Employers may continue to perform criminal background checks, but only after the employer has completed an initial screening of applications or resumes to eliminate unqualified applicants.
Limitations Regarding Arrest Records. Employers may inquire about the conduct related to an arrest record, but may not carry out a tangible adverse employment action "solely based on" such a record.
Limitations Regarding Conviction Records and Pending Charges. Employers may not carry out a tangible adverse employment action "solely based on" an employee's or applicant's criminal conviction record or pending criminal charge unless the employer has a legitimate business reason for taking such action.
Notice Obligation and Waiting Period. Before taking any tangible adverse employment action "solely based on" an individual's criminal conviction record, the conduct relating to an arrest record, or pending criminal charge, the employer must identify for the individual the record(s) or information on which the employer is relying and provide the individual with a "reasonable opportunity" to explain or correct that information. Employers must hold open a position for a minimum of two business days after providing such notice in order to afford the individual a reasonable opportunity to respond, correct or explain that information.
No Retaliation. Employers may not retaliate against any individual for exercising his or her rights under the ordinance.
The ordinance does not apply to any individual whose job duties or prospective job duties include law enforcement, policing, crime prevention, security, criminal justice, or private investigation services, as well as those individuals whose job duties or prospective job duties include or may include unsupervised access to children under 16 years of age, developmentally disabled persons, or vulnerable adults.
Consult counsel if you are unsure whether the ordinance applies to your business or if you have additional questions regarding the requirements for background checks.
The final post in this series will cover best practices employers should follow for background checks.