Civil Action or TEDRA: Know the Process for Filing Suit in Creditor's Claim
Related Practice: Trust & Estate Litigation
This is Part 2 in a two-part series on creditors' claims on estates. Part 1 reviewed the basics for filing creditors' claims against an estate. This segment reviews the process for filing a suit when a claim is rejected.
Depending on whether an estate is probate or nonprobate, either a personal representative or notice agent will be responsible for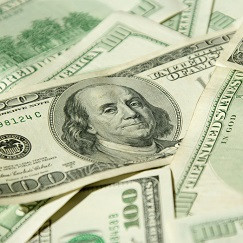 administering the estate, including determining whether a claim by a creditor should be allowed or rejected.
When a claim is rejected, the creditor may file a lawsuit against the estate following procedures outlined in the 2015 decision issued by Division I of the Washington State Court of Appeals in Sloans v. Berry.
The decision clarified that creditors seeking to file a lawsuit on a rejected claim must first file an "ordinary civil action," rather than a petition under the Trust and Estate Dispute Resolution Act (TEDRA). Under TEDRA, only an involved "party" can commence a judicial proceeding. The Court's ruling confirmed that a creditor must first obtain a judgment establishing its claim before it is recognized as a party under TEDRA.
Background
Lula Hunter willed her residence to her niece, Lula Sloans for the duration of Sloans' lifetime, and then to Betty Jean Berry. Hunter died in 1991. Sloans was a minor at the time and wanted to reserve the option of living in the Hunter residence after she completed college. Sloans agreed that Berry could live in the residence until Sloans was ready to use it. They filed an "Agreement Regarding Residence," which allowed Berry to occupy the residence for renewable five-year terms as long as she paid taxes and expenses, maintained the property in good condition and refrained from making alterations without Sloans' consent.
Berry lived in the house until her death in August 2013. Her two children administered her estate and identified the Hunter residence as the Berry Estate's principal asset. Sloans filed and served a creditor's claim against the Berry Estate, which was rejected by Berry's children. Twenty-nine days after the claim was rejected, Sloans filed a petition on the rejection and sought to commence a judicial proceeding under TEDRA. She also filed a second creditor's claim with the estate, asserting that Berry had failed to pay property taxes for the Hunter residence. The Berry children also rejected the second creditor's claim. Four days later, Sloans filed an amended TEDRA petition adding the claim for unpaid property taxes.
The Berry Estate moved to dismiss the TEDRA petition, contending that Sloans commenced the wrong type of judicial proceeding. The trial court agreed and dismissed the petition.
Sloans then appealed to the Washington State Court of Appeals, which, on review, agreed with the trial court and the estate that "[b]ringing a suit on a rejected creditor's claim in the proper court means bringing an 'ordinary civil action' that 'is not part of the probate proceedings.' " The Court clarified that in spite of TEDRA's broad scope and broad definition of "party," a judicial proceeding under TEDRA is not the proper procedural vehicle for suing on a creditor's claim.
Creditor's Claim Best Practices
To ensure the correct procedures are followed when filing a creditor's claim, keep these best practices in mind:
The personal representative should conduct a thorough investigation for ascertainable creditors/evidence of debt by conducting a reasonable review of the decedent's correspondence, including emails, to find financial records, loan documents, checkbooks, bank statements, tax returns, promissory notes, and other information that would show debt of the decedent or the decedent's estate.
Ensure counsel and his or her staff are aware of the strict notice and filing deadlines for filing and responding to creditors' claims. Also ensure that anyone involved in filing creditors' claims is clear on the difference between filing a TEDRA petition and a civil complaint, as well as the deadlines that correspond to each type of proceeding under the applicable statutes and local rules.
Remember that "actual notice" to creditors is established by proof of mailing and proof of receipt by creditors is not required.
If you have specific questions about filing a creditor's claim, contact a member of the Stokes Lawrence Trust & Estate Litigation practice.