Are Vaccinated Employees Still Required to Wear Masks and Social Distance in Washington State?
By Krista Nelson Slosburg | Related Practice: Employment
Category: Covid-19
In mid-May 2021, the CDC announced that people who have been fully vaccinated against the coronavirus no longer need to wear masks in most places. However, the CDC also noted that everyone would need to abide by state and local mandates to the extent they remained in place.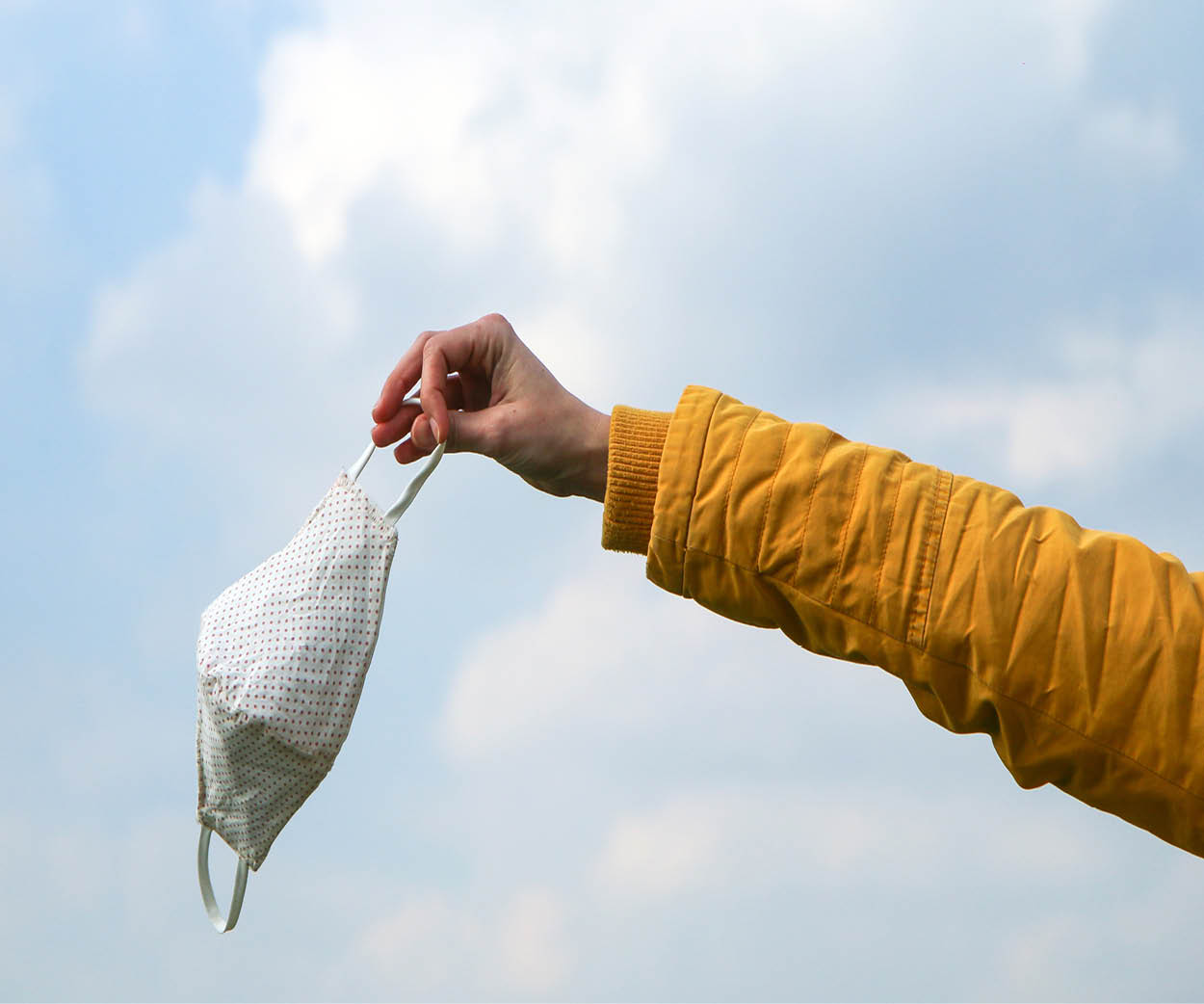 The uncertainty about Washington's mandates left many employers confused about their obligations. With a new proclamation from Governor Inslee and additional guidance from Washington's Department of Labor and Industries, many of those questions can now be answered.
In this article, we summarize the updated guidance and clarify employer's obligations as they stand today.
Businesses located in King County should be sure to reference the section at the bottom of this article, "Special considerations for employers in King County."
Employers may relax mask rules for fully-vaccinated employees.
Governor Inslee's proclamation acknowledges the CDC's recommendation and adopts the rule that fully-vaccinated individuals are not required to wear a face covering inside or outside except when in certain exempted locations, including health care settings, correctional facilities, homeless shelters, schools, and public transportation.
Fully-vaccinated employees may work at an employer's worksite without a face covering only after the employee has provided either of the following: (1) proof of vaccination; or (2) a signed document attesting to the employee's fully-vaccinated status. Employers are required to obtain verification of vaccination status before allowing the employee to remove their mask, but may choose the form of verification they will require. If employers choose to allow attestations, they may be electronic or hardcopy. Keep in mind that a vaccination card is technically a medical record. You are not required to keep the card, but rather only need to verify it. If you choose to keep a copy on file, you will need to treat it as confidential medical information.
As a reminder, a person is fully vaccinated against COVID-19 two weeks after they have received the second dose in a two-dose series (Pfizer-BioNTech or Moderna) or two weeks after they have received a single-dose vaccine (Johnson and Johnson).
Employers may also relax social-distancing rules for fully-vaccinated employees.
The proclamation incorporates Labor and Industries additional guidance for businesses, employees, and customers as well as Labor and Industries Interpretive Guidance, which clarify that fully-vaccinated employees do not have to wear a mask or socially distance at work, unless their employer or a local public health agency still requires it.
As with mask rules, before ending social distancing requirements for fully-vaccinated employees, employers should confirm the employee is fully vaccinated by either providing the proof of vaccination or signed attestation discussed above.
What day-to-day obligations remain for employers?
For now, we recommend that employers continue to require the daily health screenings that you hopefully have been performing throughout the pandemic. Those requirements will not change until the industry-specific guidance that includes those requirements expire or are changed. Those changes could occur as soon as June 30, 2021 as the state aims for full reopening.
In addition, employers who relax mask and social distancing requirements for fully-vaccinated employees will need to demonstrate that they have verified vaccination status. Verifications may include:
Creating a log of workers who have verified they've been vaccinated and the date of verification;
Checking vaccination status each day as a worker enters the jobsite;
Marking a worker's badge or credential to show that they are vaccinated; or
Other methods demonstrating an employer has verified worker vaccination status.
Employers may continue to require face coverings regardless of vaccination status.
While the law now allows employers to relax mask mandates for fully-vaccinated employees, it also clarifies that employers are still allowed to require face coverings if they choose to do so.
It likewise clarifies that employers must allow employees to wear a mask or other protective equipment if they choose to do so, regardless of vaccination status.
Employers may make vaccinations mandatory.
Our earlier article explained that Washington employers may require vaccinations as a condition of returning to the workplace. That remains the case, and as vaccines become more widely available, an increasing number of employers are choosing to make vaccines mandatory for onsite work and business travel.
What about customers?
If you are a workplace that is open to customers or the public, you need to think about those beyond your employees.
Businesses located in King County should reference the section at the bottom of this article, "Special considerations for employers in King County."
The governor's recent proclamation does not ban mask use or require any business to rescind its mask-wearing rules. If a business owner chooses, it may continue to require all customers to wear masks except when a medical or religious accommodation justifies an exception.
If businesses would like to lift masking requirements, Washington's proclamation allows a business to implement an honor system and assume that a customer who is not wearing a face covering is fully-vaccinated. However, a business may also choose to engage with a customer to determine if they are fully-vaccinated or otherwise exempt from the requirement, and may also ask customers to provide proof of vaccination. For customers, proof of vaccination can be as simple as displaying their vaccination card upon entry.
If a business chooses to engage with the customer, and they respond by stating that they are not vaccinated but exempt from the Governor's proclamation, the business has two options: (1) offer a reasonable accommodation, such as an alternative way to receive service, and if the accommodation is refused, deny the person entry; or (2) allow the customer to enter.
If the person simply refuses to wear a face covering and is not otherwise exempt, the business must deny the customer entry unless there are worker safety concerns. The business may choose to offer an alternative way to receive services if feasible, but if it is refused, they must deny entry.
Special considerations for employers in King County:
Businesses located in King County should be aware that Public Health Officer Dr. Jeff Duchin issued a May 20, 2021 Health Officer Directive that strongly urges all residents, fully-vaccinated or not, to temporarily continue wearing face masks in public indoor settings. The reasoning behind the Directive is that transmission rates remain high, and in public, there is no way to verify who is vaccinated.
The Directive does not apply to non-public spaces, including businesses, offices, and other places of employment with limited access, conceivably because those businesses can verify vaccination status.
That means that if you are a private employer in King County with limited public access, you can follow the CDC and Washington guidelines and allow employees to remove their masks and relax social distancing rules, so long as you verify vaccination status. In contrast, if you are in King County and open to the public, you should continue to require masks and social distancing for everyone, even those you know are vaccinated.
The Directive will remain in place until King County confirms that 70% or more of adults age 16-years and older are fully-vaccinated.

To see all of our COVID-related posts, visit our COVID-19 Resources page.
If you have questions regarding how these changes may impact your business, contact a member of the Stokes Lawrence Employment group.