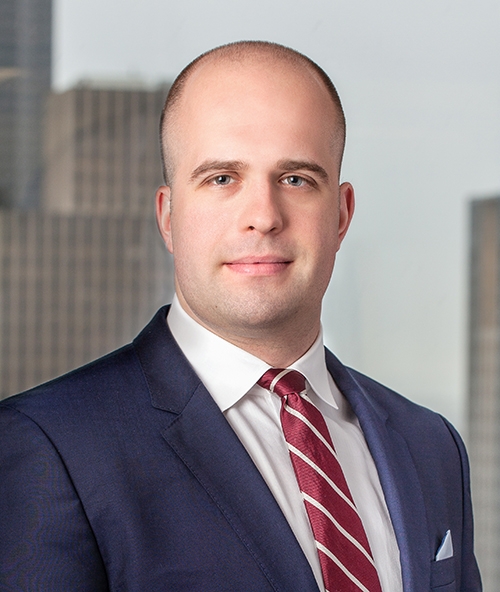 Lance A. Pelletier
Associate | Yakima
---
Overview
Lance assists clients with their appellate and commercial litigation needs. He has represented clients in a range of areas, including class action defense; non-compete, trade secret and tortious interference claims; trademark and patent disputes; and trust and estates litigation.

Lance's practice includes all aspects of complex litigation, from e-discovery management through dispositive motions practice and trial. He also deals with the procedural and substantive issues on appeal, helping clients obtain discretionary review and secure favorable opinions in both Washington and federal Courts of Appeal—including a recent decision that affirmed the Yakama Nation's treaty rights before the U.S. Supreme Court. Lance maintains an active pro bono practice and is currently representing a class of children who have or will have juvenile offender cases pending in county juvenile court and who have the constitutional right to appointment of counsel before the Washington State Supreme Court.

Prior to joining the firm, Lance clerked for Justice Charlie Wiggins of the Washington Supreme Court. A former U.S. Army Officer and veteran, Lance's service includes work with Afghan, British, Canadian, and Pakistani forces to enhance border relationships between Afghanistan and Pakistan.
Education & Admissions
Admissions
Washington
U.S. Supreme Court
U.S. District Court for the Western District of Washington
U.S. District Court for the Eastern District of Washington
U.S. Court of Appeals for the Ninth Circuit
Education
University of Washington School of Law, J.D. (2014)
Recognition & Honors
Recognition & Honors
Order of the Barristers
UW School of Law Gonfaloniere (excellent in learning, teaching, research, and public service)
Representative Work
Representative Work
In re Estate of Ellstrom, 2019 WL 2423343 (Div. I June 10, 2019) (unpublished). Successfully represented trustees and co-personal representatives' management of trust on appeal.
Washington State Department of Licensing v. Cougar Den (2019). Defended a member of the Confederated Tribes and Bands of the Yakama Nation before the Washington State Supreme Court and the U.S. Supreme Court, which held that the Right to Travel provisions of the Treaty of 1855 between the Yakama Nation and the United States preempted the state's fuel tax assessment. In addition to defending the case on the merits, Lance prepared the certiorari briefing and, along with Mat Harrington and Brendan Monahan, presented to the United States during the CVSG process.
Folweiler Chiropractic, P.S. v. FAIR Health, Inc., (2018). Obtained total summary judgment on behalf of a non-profit health care data warehouse in complex class action lawsuit alleging violation of the Washington Consumer Protection Act. Successfully defended the trial court's summary judgment order on appeal and obtained an award of attorneys' fees and costs for the client.
TrueBlue, Inc. v. Marchel, (2017) Prevailed on all defenses and counterclaims in representation of an individual in a matter involving a non-compete agreement, trade secret allegations, and claims of tortious interference with a contract, as well as counterclaims for violations of the Minimum Wage Act and Washington Law Against Discrimination.
Represented local government entity in Public Records Act litigation. Obtained partial dismissal of asserted claims through an early motion to dismiss. The matter quickly settled with the requester agreeing to pay a portion of our client's costs.
Represented dermatology clinic against claim of breach of fiduciary duty. Plaintiff accused client of being a trustee accused of self-dealing. Drafted the response opposing plaintiff's motion for summary judgment. Following this response, plaintiff withdrew its motion for summary judgment and settled on terms that were extremely favorable to our client.
Blomstrom v. Tripp, (2017). Submitted amicus brief to Washington State Supreme Court on behalf of the ACLU addressing the question of whether the State has authority of law to require individuals arrested on suspicion of DWI but released pending trial to submit to random, suspicionless urinalysis as a condition of their pretrial release. The Washington Supreme Court adopted the analysis urged by this amicus brief in a 5-4 decision.
Publications & Presentations
Publications & Presentations
Background & Interests
Background & Interests
In his free time, Lance enjoys hiking, skiing, Boston sports teams, travel, cooking, and running.
Professional & Community Activities
Professional & Community Activities
Fred Hutchinson Innovator Network
King County Bar Association
Pierce County Bar Association
Washington State Bar Association