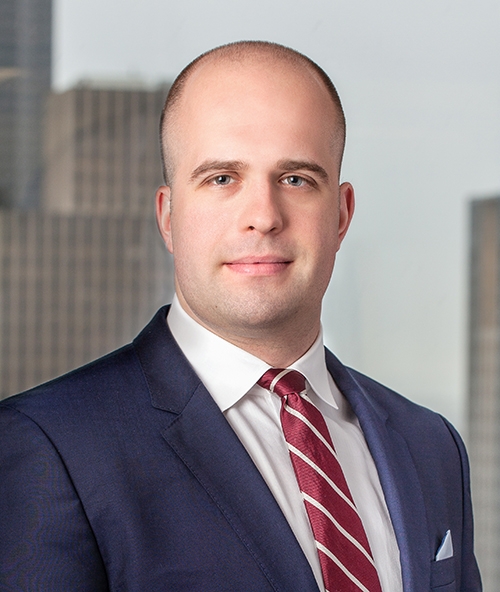 Lance A. Pelletier
Associate | Seattle
---
Overview
Lance assists business clients with their appellate and commercial litigation needs in a range of areas, including class actions, intellectual property, and employment. He has represented clients in non-compete and tortious interference claims, trademark and patent disputes, and class action defense. He also provides strategic litigation analysis, where he evaluates potential outcomes of a matter to help clients assess whether to pursue litigation. His clients span a variety of industries, including health care, manufacturing, and professional services.
Prior to joining the firm, Lance clerked for Justice Charlie Wiggins of the Washington Supreme Court, where he assisted the Court in resolving all aspects of the appeals process.
Education & Admissions
Admissions
Washington
U.S. Supreme Court
U.S. District Court for the Western District of Washington
U.S. District Court for the Eastern District of Washington
U.S. Court of Appeals for the Ninth Circuit
Education
University of Washington School of Law, J.D. (2014)
Recognition & Honors
Recognition & Honors
Order of the Barristers
UW School of Law Gonfaloniere (excellent in learning, teaching, research, and public service)
Representative Work
Representative Work
Prepared brief on appeal to the Ninth Circuit Court of Appeals defending lower courts' decisions to dismiss discrimination and retaliation claims made by the EEOC against two agricultural clients, and the award of attorneys' fees. The EEOC filed claims on behalf of a class of individuals claiming pattern and practice of discrimination and retaliation. Those claims were dismissed on summary judgment, and the clients were awarded nearly $1 million in attorneys' fees, based on the EEOC's filing of frivolous litigation.
Assisted with oral argument preparations and strategy in successful proceedings before the Washington Supreme Court, which affirmed the ruling that our client, a member of the Confederated Tribes and Bands of the Yakama Nation, did not owe $20 million in taxes assessed by the Washington State Department of Licensing. The Court held that the Yakama Treaty exempted the business from any taxes.
Successfully defended a non-profit health care data warehouse in complex class action lawsuit alleging violation of the Washington Consumer Protection Act. Prepared and responded to all motions, including successful responses opposing class certification and summary judgment, and a successful motion for summary judgment. Prepared motion for discretionary review to the Court of Appeals Division One and cross-appeal of order granting summary judgment.
Represented an individual in a matter involving a non-compete agreement and claims of tortious interference with a contract, as well as cross-claims for Minimum Wage Act violations. Representation involved defending against temporary restraining order and preliminary injunction, defending client's deposition, and coordinating discovery.
Defended mint manufacturer in an intellectual property matter involving a theft allegation arising out of the client's propagation of a mint plant that was the subject of a now-expired patent. Prepared motion to dismiss for lack of jurisdiction / motion to transfer, and motion to dismiss for failure to state a claim.
Represented dermatology clinic against claim of breach of fiduciary duty. Plaintiff accused client of being a trustee accused of self-dealing. Drafted response opposing plaintiff's motion for summary judgment. Following this response, plaintiff withdrew motion for summary judgment and settled on terms that were extremely favorable to our client.
Publications & Presentations
Publications & Presentations
Law Career Lab, guest instructor, Southwestern School of Law (October 2016)
"Selling Yourself in a Complex Marketplace," presenter, 61st Biennial Phi Alpha Delta International Convention and Leadership Conference (August 2016)
Professional & Community Activities
Professional & Community Activities
Fred Hutch Innovator Network
King County Bar Association
Pierce County Bar Association
Washington State Bar Association
Background & Interests
Background & Interests
Prior to attending law school, Lance served as an officer in the United States Army. His service included working with Afghan, British, Canadian, and Pakistani forces to enhance border relationships between Afghanistan and Pakistan. In his free time, Lance enjoys hiking, skiing, Boston sports teams, travel, cooking, and running.