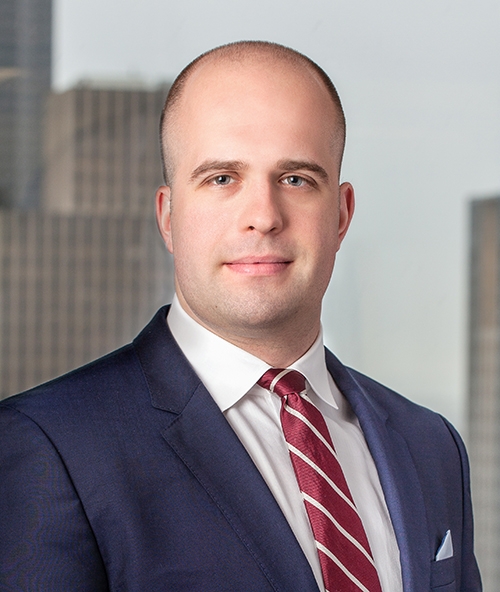 Lance A. Pelletier
Attorney | Yakima
---
Overview
Lance assists clients with their appellate and commercial litigation needs. He has represented clients in a range of areas, including class and representative action defense; non-compete, trade secret and tortious interference claims; discrimination claims; and trust and estates litigation.

Lance's practice includes all aspects of complex litigation, from e-discovery management through dispositive motions practice and trial. He also deals with the procedural and substantive issues on appeal, helping clients obtain discretionary review and secure favorable opinions in both Washington and federal Courts of Appeal—including a decision before the U.S. Supreme Court affirming the Yakama Nation's treaty rights. Lance maintains an active pro bono practice and is currently representing a class of children who have or will have juvenile offender cases pending in county juvenile court and who have the constitutional right to appointment of counsel.

Prior to joining the firm, Lance clerked for Justice Charlie Wiggins of the Washington Supreme Court. A former U.S. Army Officer and veteran, Lance's service includes work with Afghan, British, Canadian, and Pakistani forces to enhance border relationships between Afghanistan and Pakistan.
Education & Admissions
Admissions
Washington
U.S. Supreme Court
U.S. District Court for the Western District of Washington
U.S. District Court for the Eastern District of Washington
U.S. Court of Appeals for the Ninth Circuit
Education
University of Washington School of Law, J.D. (2014)
Recognition & Honors
Recognition & Honors
Order of the Barristers
UW School of Law Gonfaloniere (excellent in learning, teaching, research, and public service)
Representative Work
Representative Work
Obtained total summary judgment and award of attorneys' fees on behalf of defendants in a representative action brought by the EEOC on behalf of more than 100 foreign guest workers, alleging that two Washington growers violated the Title VII by creating a hostile work environment and discriminating against their Thai guest workers on the basis of their national origin. EEOC v. Global Horizons, Inc., Case No. 2:11-cv-03045-RMP (E.D. Wash. 2020).
Secured denial of class certification regarding five claims brought in federal court on behalf of three classes of foreign guest workers alleging discrimination, human trafficking, breach of contract, breach of Washington's Farm Labor Contractor Act, and breach of Washington's Minimum Wage Act. Gomez Garcia v. Stemilt Ag Services, LLC (Aug 20, 2021).
Successfully defended a member of the Confederated Tribes and Bands of the Yakama Nation before the Washington State Supreme Court and the U.S. Supreme Court, which held that the Right to Travel provisions of the Treaty of 1855 between the Yakama Nation and the United States preempted the state's fuel tax assessment. Washington State Department of Licensing v. Cougar Den (2019).
Secured comprehensive summary judgment ruling on behalf of a Washington grower on single plaintiff's claims alleging discrimination and failure to accommodate disabilities. Following summary judgment, the court awarded attorneys' fees and costs against plaintiff and her counsel for pursuing frivolous claims. Espindola v. Green Acre Farms, Inc. (2021).
Obtained total summary judgment on behalf of a non-profit health care data warehouse in complex class action lawsuit alleging violation of the Washington Consumer Protection Act. Successfully defended the trial court's summary judgment order on appeal and obtained an award of attorneys' fees and costs for the client. Folweiler Chiropractic, P.S. v. FAIR Health, Inc. (2018).
Prevailed on all defenses and counterclaims in representation of an individual in a matter involving a non-compete agreement, trade secret allegations, and claims of tortious interference with a contract, as well as counterclaims for violations of the Minimum Wage Act and Washington Law Against Discrimination. TrueBlue, Inc. v. Marchel (2017).
Publications & Presentations
Publications & Presentations
Background & Interests
Background & Interests
In his free time, Lance enjoys hiking, skiing, Boston sports teams, travel, cooking, and running.
Professional & Community Activities
Professional & Community Activities
Fred Hutchinson Innovator Network, Council Member

King County Bar Association

Yakima County Bar Association

Washington State Bar Association