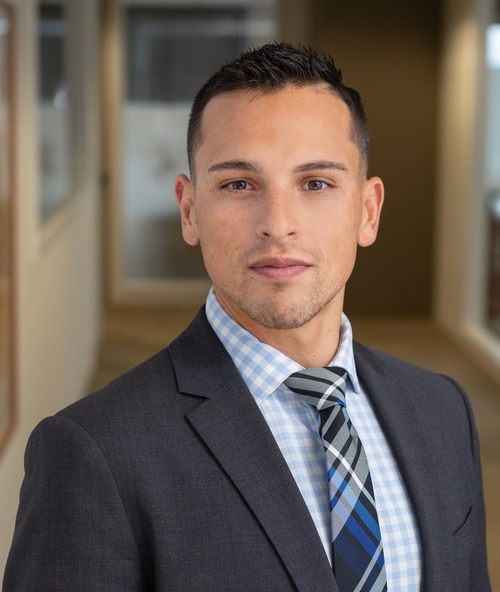 Derek Red Arrow Frank
Attorney | Yakima
---
Overview
Derek Red Arrow is an associate in the Litigation practice, where he assists clients with litigation and business disputes involving taxation, trade, contract, and issues of Federal Indian law.
Derek joins Stokes Lawrence with a passion for advocacy and an entrepreneurial spirit. He has worked as a staff attorney for the Yakama Nation Office of Legal Counsel where he represented Yakama Nation in administrative, state, and federal trial and appellate courts on issues involving treaty rights, water rights, economic development, and tribal sovereignty. Derek is a former federal law clerk to Chief U.S. District Court Judge Brian M. Morris of the U.S. District Court of Montana. He also served as a law clerk for Nez Perce Tribe, Earthjustice, and the Civil Rights Unit at the Washington State Attorney General's Office.
Education & Admissions
Admissions
Washington
U.S. District Court for the Western District of Washington
U.S. District Court for the Eastern District of Washington
Ninth Circuit Court of Appeals
Education
Seattle University School of Law, J.D., 2018

Editor-in-Chief, The American Indian Law Journal
Douglass R. Nash Native American Law Scholar, Full-Tuition Scholarship Recipient
Co-Vice President, Native American Law Student Association

Seattle University, Bachelor of Political Science and Business Administration, 2015
Recognition & Honors
Recognition & Honors
Best Lawyers: Ones to Watch (2023) - Native American Law
Publications & Presentations
Publications & Presentations
Stokes Lawrence Presents: Off Reservation Treaty Rights, October 27, 2022
Lunch & Learn, Native American Heritage Month: What is Federal Indian Law? (2021)
"A Hell of a Complex: the Miscarriages of the Federal Hydropower Licensing Regime," author, Law Review Article, American Indian Law Journal: Vol. 6: Iss. 1, Art. 5 (2017)
Representative Work
Representative Work
Successfully affirmed before the Ninth Circuit Court of Appeals, that under an 1855 treaty between the Confederated Tribes and Bands of the Yakama Nation and the United States, the Yakama Nation's Reservation included an additional 200,000 acre tract of land, known as Tract D. Yakama Nation v. Klickitat Cnty. (2021)
Drafted a comprehensive Tribal Hemp Code approved by the United States Dept. of Agriculture, granting complete and total regulatory control over all Hemp Production within the territories of the Yakama Nation. (2021)
Professional & Community Activities
Professional & Community Activities
Board of Directors, Western Environmental Law Center (2022 - present)
At-Large Executive Board Member, CLE Committee Member, and Mentorship Committee Member for the Washington State Bar Association's Indian Law Section (2021 – Present)
Member, Yakima County Bar Association (2019 - Present)
Tribal Tax Advisory Group Sub-Committee Chair, Washington State Dept. of Revenue (2019 - 2021)
Guest Speaker, Contemporary Issues in Indian Law, Seattle University Law School (2021)
Guest Lecturer, indigenous and environmental advocacy, Environmental Justice Class, Bellevue College
Guest Lecturer, Nez Perce Culture Camp
Student Keynote Speaker, Indigenous People's Day, Seattle University
NALSA Advocate, Seattle University's transition from Columbus Day to Indigenous People's Day
Background & Interests
Background & Interests
Derek is an enrolled member of the Nez Perce Tribe (the Nimiipuu) and has lived throughout the Pacific Northwest. Prior to his legal career, Derek owned and operated a small business in Redmond, Washington, training clientele for Adventure Races, Ironman Triathlon, and other athletic competitions, which Derek continues to participate in himself. Derek's other interests include mountaineering, orienteering, and competitive swimming. Outside of these activities, Derek enjoys traveling and creating memories with his family.