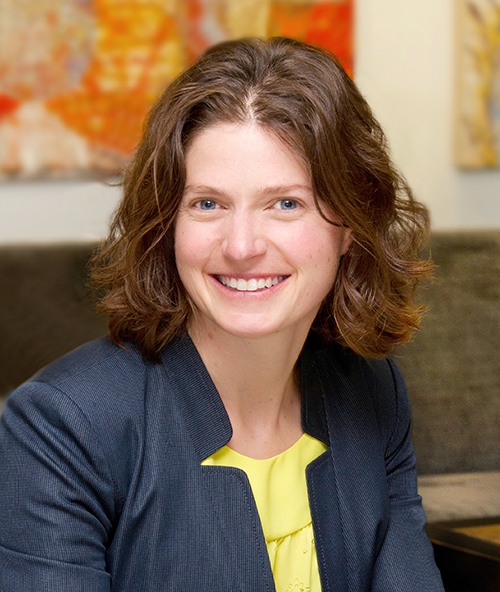 Aviva Kamm
Shareholder | Seattle
---
Overview
Aviva represents employees and employers in workplace disputes, counsels companies on employment law compliance and conducts independent workplace investigations.
Employment
In her Employment practice, Aviva works with clients facing issues involving discrimination, wrongful termination, wage/hour issues, and noncompete and nonsolicitation provisions. She also advises employers on a broad range of day-to-day and strategic human resources issues, including worker classification, FMLA administration, disability accommodation, discipline and I-9 (employment eligibility) compliance. She investigates discrimination and harassment complaints, conducts employee trainings, and drafts handbooks and policies. Her work with individuals includes negotiating executive employment contracts and severance agreements.
Workplace Investigations
Aviva has investigated workplace complaints for both public and private entities, as well as allegations against executive-level company leaders. She works directly with the employer or with outside counsel to provide prompt, thorough and confidential investigations of employee complaints or suspected misconduct. In addition, she has experience working with interpreters to conduct interviews in foreign languages.
Because of her experience representing both employees and employers in her practice, Aviva has the unique perspective of viewing issues from both sides, which provides the neutrality needed for making the investigation the most productive for everyone involved.
Education & Admissions
Admissions
Washington, 2005
U.S. District Courts for the Western (2007) and Eastern (2008) Districts of Washington
Education
University of Washington School of Law, J.D. (2005)
McGill University, B.A., International Development Studies (2001)
Recognition & Honors
Recognition & Honors
Top 50 Women Lawyers, Washington Super Lawyers (2016 - 2020)
Washington Super Lawyers (2013 - 2022)
The Best Lawyers in America in Labor Law - Management; Litigation - Labor and Employment (2019 - 2023)
Rising Star, Washington Super Lawyers (2011 - 2012)
Experience
Experience
Law Clerk to the Hon. Anne Ellington of the Washington State Court of Appeals (2005 to 2007)
Legal Extern for the Hon. Marsha Pechman of the U.S. District Court for the Western District of Washington (2003)
Legal Extern, EEOC ADR Program (Summer 2002)
Representative Work
Representative Work
Obtained pre-summary judgment voluntary withdrawal of former employee's sexual harassment claim against nationwide technology retailer and service provider.
Represented start-up company in defeating motion for preliminary injunction for alleged violation of non-compete agreement.
Serves as employment counsel to nationwide construction industry manufacturer and distributor.
Investigated allegations of age discrimination, gender discrimination and bullying claims by two employees against one another at a municipal employer.
Investigated gender discrimination and bullying claims by an executive-level manager at a high-profile nonprofit.
Created comprehensive policies for seasonal agricultural workers at multiple Eastern Washington fruit growers.
Publications & Presentations
Publications & Presentations
Aviva is frequently invited to speak to peers and human resources professionals on a variety of topics. She presents an annual summary of developments in federal and appellate employment law decisions for the King County Bar Association. She also frequently speaks on workplace investigations and employment law issues in the agriculture industry, as well as on employment law responsibilities for nonprofit leadership and boards. Below is a select listing of Aviva's recent publications and presentations.
"Governor Inslee Announces Mask Rule Changes Taking Effect March 12," co-author with Maricarmen Perez-Vargas, StokesLaw Briefs (March 2022)
"Labor Law Issues for Growers in 2022," presenter, Washington Growers League Labor Forum 2022 (February 2022)
"Potato/Potahto, FMLA/PFML I Just Need Some Time Off! Perspectives on PFML and FMLA Practicalities in Washington State," presenter, WSBA Labor & Employment Law Section Annual CLE (November 2021)
"EEOC Updates Guidance on Religious Accommodations to COVID Vaccines," co-author with Krista Slosburg, blog post, StokesLaw Briefs (November 2021)
"2021 Employment Law Update," presenter, Stokes Lawrence 2021 Employment Law Update (November 2021)
"What You Need To Know: Governor Inslee Announces Vaccination Requirement for State Workers and Statewide Indoor Mask Mandate," co-author with Krista Slosburg, blog post, StokesLaw Briefs (August 2021)
"Overtime Pay for Agricultural Workers Comes to Washington State," co-author with Lance Pelletier, blog post, StokesLaw Briefs (May 2021)
"Vax to the Future: COVID-19 Vaccinations in the Workplace," presenter, WSBA Labor & Employment Law Section (April 2021)
"High-Risk Employees—Still Protected, But Medical Coverage Requirement Lifted," author, blog post, StokesLaw Briefs (April 2021)
"What's in the $1.9 Trillion American Rescue Plan for Employers and Employees? Tax Credits for Paid Sick Leave, Vaccination Leave, and COBRA Coverage," author, blog post, StokesLaw Briefs (March 2021)
"I'm going to need some time off… Leave Laws in Washington State & Federal Law," presenter, Washington Growers League 2021 Virtual Labor Conference (February 2021)
"Yes, You Can Require Your Employees to Get Vaccinated . . . and Other Answers About COVID-19 Vaccinations and the Workplace," co-author with Amy Alexander, blog post, StokesLaw Briefs (December 2020)
"What Employers Need to Know About the COVID-19 Emergency Relief Package, HR 133," co-author with Amy Alexander, blog post, StokesLaw Briefs (December 2020)
"Employment in the Time of COVID-19," presenter, 2020 Employment Law Update (November 2020)
"Mandatory Work From Home and More: What Washington State's Tightened Covid-19 Restrictions Mean for Washington Employers," author, blog post, StokesLaw Briefs (November 2020)
"Navigating and using the myriad laws on employee leave - Leave Laws in Washington State & Federal Law," presenter, Washington Employment Lawyers Association Annual CLE 2020 (October 2020)
"Employers: Apply By September 30, 2020 for Unemployment Tax Relief," co-author with Amy Alexander, blog post, StokesLaw Briefs (September 2020)
"DOH, L&I Revise COVID-19 Requirements for Temporary Worker Housing", co-author with John-Philip J. Schroeder, blog post, StokesLaw Briefs (September 2020)
"Agricultural Employers COVID-19 Update: September 7 Deadline for Reimbursement Applications, Mandatory Paid Leave, Required Outbreak Testing, and More", co-author with Sarah Wixson, blog post, StokesLaw Briefs (August 2020)
"Washington State Mandates Paid Sick Leave for All Agricultural Workers — Even for Companies Exempt from the FFCRA," author, blog post, StokesLaw Briefs (August 2020)
"My Employee Tested Positive for COVID-19—Now What?," co-author with Krista Slosburg, blog post, StokesLaw Briefs (June 2020)
"What's Next for Employers in the Era of COVID-19? Face Coverings, Accommodations, and More," co-author with Krista Slosburg, blog post, StokesLaw Briefs (June 2020)
"Job Protections for High-Risk Workers Extended to August 1, 2020," author, blog post, StokesLaw Briefs (June 2020)
"Protect Your Business and Employees From Massive Unemployment Fraud in Washington State," co-author with Amy Alexander, blog post, StokesLaw Briefs (May 2020)
"Phasing Back to Work: Unemployment Benefits and Return-to-the-Workplace Issues," co-author with Amy Alexander, blog post, StokesLaw Briefs (May 2020)
"New COVID-19 Symptoms to Add to Workplace Symptom Screenings," author, blog post, StokesLaw Briefs (April 2020)
"EEOC Greenlights COVID-19 Testing Before Entering Workplace," author, blog post, StokesLaw Briefs (April 2020)
"Washington State Orders Job Protections for 'High-Risk' Employees," co-author with Krista Slosburg, blog post, StokesLaw Briefs (April 2020)
"Seattle PSST; CDC Guidance for Essential Workers; More Details About FFCRA Leave," author, blog post, StokesLaw Briefs (April 2020)
"Form I-9 Compliance Goes Virtual," author, blog post, StokesLaw Briefs (April 2020)
"Agricultural Employment is Essential – Ready Your Work Force for Continued Operations in the Face of COVID-19," co-author with Dustin Yeager, StokesLaw Briefs (March 2020)
"How Does Washington's Stay Home—Stay Healthy Order Affect my Business?," co-author with Krista Slosburg, blog post, StokesLaw Briefs (March 2020)
"What Employers Need to Know About the Families First Coronavirus Response Act, HR 6201," author, StokesLaw Briefs (March 2020)
"Paid Family Medical Leave Act Compliance," presenter, Women Presidents Association (January 2020)
"The Year in Review: 2019 Washington and Federal Law Updates," presenter, 2019 Employment Law Update for Washington Employers (November 2019)
"Investigation Basics (full-day seminar)," presenter, Association of Workplace Investigators (October 2019)
"Washington State Is Making Big Changes to Employee Non-competes," co-author with David Rubenstein, blog post, StokesLaw Briefs (May 2019)
"Washington State Paid Family and Medical Leave and Other New Legislation," presenter, 2018 Employment Law Update for Washington Employers (November 2018)
"Expensive Mistakes HR Can Make: Cautionary Tales from Plaintiffs' Attorneys," moderator, 2018 Employment Law Update for Washington Employers (November 2018)
"The Year in Review: Significant Federal Decisions in 2017 & 2018," presenter, King County Bar Association Employment Law Institute (October 2018)
"Wage & Hour Issues for Employers in 2018," presenter, NBI Human Resources Law 101 (October 2018)
"Wage and Benefit Issues," presenter, Human Resource Law From A to Z, National Business Institute CLE (October 2018)
"Coming to a Paycheck Near You in 2019: Paid Sick Leave in Washington," moderator, mini-CLE hosted by the WSBA Labor and Employment Law Section (June 2018)
"Washington Paid Sick Leave Law & Other Hot Topics - Your Questions Answered," moderator, 2017 Employment Law Update for Washington Employers (October 2017)
"Federal Employment Law Update," presenter, 2017 Employment Law Update for Washington Employers (October 2017)
"The Year in Review: Federal and State Appellate Decisions and Legislation in Employment Practice," co-presenter with Kelby Fletcher, Employment Law Institute CLE, King County Bar Association (March 2017)
"The Bermuda Triangle: Workers' Compensation, ADA and FMLA," presenter, Stokes Lawrence Employment Law Institute (November 2016)
"Federal Case Law Update," presenter, Stokes Lawrence Employment Law Institute (November 2016)
"DOL Ruling Requires Home Care Employers to Pay Overtime," author, blog post, StokesLaw Briefs (June 2016)
"Defend Trade Secrets Act Expands Remedies for Protecting Rights, Comes With New Requirements for Employee Contracts," co-author with Shannon Jost, blog post StokesLaw Briefs (May 2016)
"Human Resources 101: Three-Part Series for Nonprofit Executives and Board Members," author, Washington Women's Foundation (February - April 2016)
"8 Tips for Effective Workplace Investigations," author, blog post, StokesLaw Briefs (April 2016)
"Everything I Needed to Know I Learned at WWIT: Employment Law Topics for Executives," presenter, Washington Women in Tax (April 20, 2016)
"Will Your Tipping Policy Land You in Court?" co-author with Krista Slosburg, blog post, StokesLaw Briefs (March 2016)
"FMLA Update," presenter, Stokes Lawrence Employment Law Institute (December 2015)
"Internal Investigations - Who, What, When Where and Why," co-presenter with Laura Sell, Stokes Lawrence Employment Law Institute (December 2015)
"Not Your Grandpa's Farm: Personnel Issues in Agriculture in 2015," presenter, Whatcom County Farm Bureau Annual Meeting (October 27, 2015)
"What Are You Growing Besides Fruit? Managing with a culture of compliance in the agricultural industry," co-presenter with Sarah Wixson, Washington Growers League, Bellingham (October 27, 2015), Pasco (November 16, 2015), Wenatchee (December 10, 2015), Yakima (December 11, 2015)
"The Year in Review: Federal and State Appellate Decisions and Legislation in Employment Practice," co-presenter with Kelby Fletcher, Employment Law Institute CLE, King County Bar Association (September 2015)
"Should you pay for travel time?" author, article in Good Fruit Grower magazine (September 1, 2015)
"Who Reads This Stuff Anyway? A Lawyer's-Eye View of Employee Handbooks," presenter, 18th Annual Labor & Employment Law Seminar, The Seminar Group (August 20, 2015)
"The Right to Equal Enjoyment of the Web," co-author with Krista Nelson, KCBA Bar Bulletin (February 2015)
"Healthcare Reform: Compliance Topics for Agricultural Employers," presenter, Center for Latino Farmers' 4th Annual Small Farms Conference (February 2015)
"Avoiding Personal Liability: Advice for Owners and Managers of Privately Held Businesses," co-presenter with Brad Axel, Sean Griffee and Shannon Jost, StokesLaw Briefs (October 2014)
"If It Walks Like a Duck...: Independent Contractor Classification Risk Avoidance," co-presenter with Joan Hemphill, Stokes Lawrence Employment Law Institute CLE (August 2014)
Professional & Community Activities
Professional & Community Activities
AAA Workplace Investigation Panel, approved panelist
Washington State Bar Association Labor & Employment Law Section, Executive Committee member (2017 - 2020)
King County Bar Association Labor & Employment Law Section, Treasurer & Trustee (2016 - 2021), Section Chair (2017-2018)
Member, William L. Dwyer American Inn of Court, formerly served on the Inn's Executive Committee
Member, Association of Workplace Investigators
Volunteer, Friends of the Seattle Public Library
Pacific Coast Labor and Employment Law Conference Planning Committee